Treat Gynecomastia with Male Breast Reduction
Gynecomastia at The Pittsburgh Center for Plastic Surgery
Gynecomastia surgery can be a life-changing solution for men struggling with overly large breasts to their physical and emotional detriment. Whether caused by puberty, medication use, aging, obesity, or other factors, gynecomastia can cause significant distress and self-consciousness. Fortunately, with the help of an experienced plastic surgeon, men can achieve a flatter, more masculine chest that allows them to feel more confident and comfortable in their own skin. Learn more about your options for treating your Gynecomastia with a Male Breast Reduction at The Pittsburgh Center for Plastic Surgery in Pittsburgh, PA.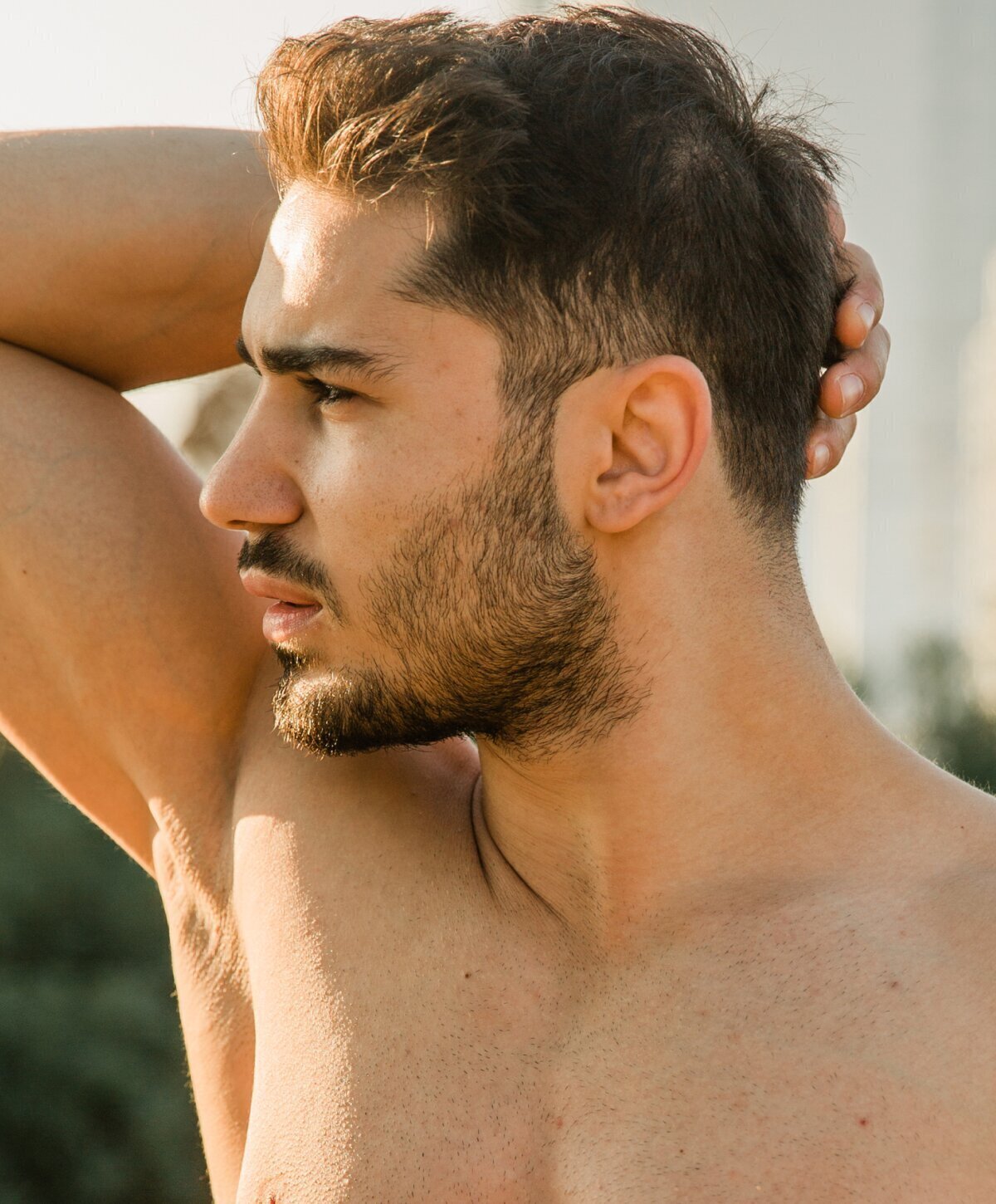 Gynecomastia Correction Before & Afters
A Permanent Solution
What is Gynecomastia?
Gynecomastia is a relatively common condition characterized by excess fat and tissue in the breast area. Many patients with this condition feel self-conscious or embarrassed about their physique. Men suffering from gynecomastia may regain a more toned and masculine chest with a male breast reduction at our Pittsburgh, PA, practice.*
While some cases of gynecomastia may resolve on their own, many men find that the condition persists. Male breast reduction surgery is a highly effective way to achieve a more masculine chest contour for these individuals.
Feel Confident in Your Clothes
What are the benefits of Gynecomastia?
After surgery, gynecomastia patients can anticipate a more masculine, aesthetically pleasing chest appearance. In addition, removing extra fat in the breast region can alleviate chafing and skin irritation of the chest. You'll also be able to participate in more physical activities and feel more self-assured.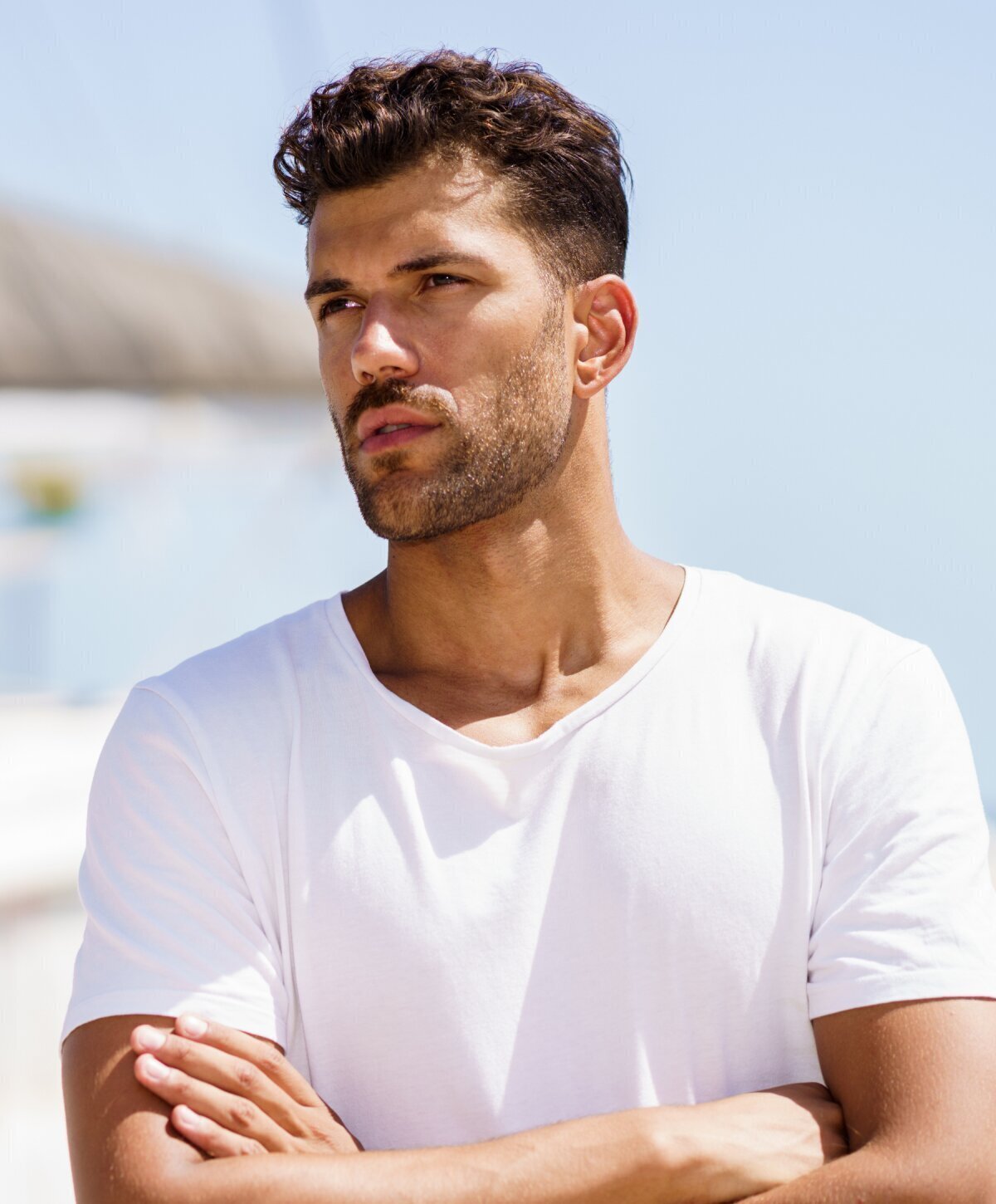 The Consultation Process
Your Gynecomastia Consultation
During an initial consultation at our practice, your surgeon will perform a comprehensive assessment and will discuss your aesthetic goals with you. To make sure there are no contraindications to treatment, your medical history will be reviewed in detail. Because certain drugs can actually contribute to the development of gynecomastia, it is important to inform your surgeon of any medications, vitamins, and supplements you are currently taking.
Learn More about Gynecomastia Treatment
If you suffer from gynecomastia, male breast reduction could significantly improve your overall quality of life.* Our staff is always available to answer any questions you may have regarding treatment. To learn more about male breast reduction, or to schedule a consultation, contact us online or call (412) 802-6100.
A Personalized Approach
Your Male Breast Reduction Procedure
Male breast reduction may involve the surgical removal of excess tissue of the chest, liposuction, or both. To perform liposuction, your surgeon creates tiny incisions around the areola or underneath the breast. A small cannula is inserted through the incisions, and the excess fat deposits are gently suctioned and removed.
If you suffer from gynecomastia, a male breast reduction could significantly improve your overall quality of life. The Pittsburgh Center for Plastic Surgery has pioneered advanced techniques for the very best results. For cases that require the removal of excess skin, the surgeons at The Pittsburgh Center use a specialized set of techniques, such as the glandular pedicle boomerang technique, which involves designing a sequence of opposing elliptical excisions that join just above the nipple. Special care will be given to correct any existing asymmetry for an aesthetically pleasing appearance. This procedure is typically performed under local or general anesthesia at our fully accredited surgical center.
A More Masculine Physique
Gynecomastia Results
Results Although it will take three to six months for your final results to become fully apparent, you will notice some results immediately, which will be long-lasting. You shouldn't experience a recurrence of this problem unless you participate in activities that lead to gynecomastia. After surgery, patients feel their appearance is more toned and defined.
Minimal Downtime
Gynecomastia Recovery and Aftercare
In most cases, patients should be able to return to work, school, and other normal activities approximately one to two weeks following the procedure. However, all strenuous activity should be avoided for at least four to six weeks, as an elevated heart rate can increase post-operative discomfort, bleeding, and inflammation. In addition, patients should avoid direct sunlight on the surgical scars for at least six months, as premature sun exposure can irreversibly change the skin's pigmentation in these areas. While complications are rare, they do exist. Be sure to contact us if you notice signs of infection or reduced nipple sensation which persists past the healing stage.
Treat Gynecomastia with Male Breast Reduction
Any man (over 18) who is concerned about the appearance of his chest may be considered for male breast reduction surgery. Candidates must be in good general health, have stopped growing, and should be at a stable, ideal weight—as this treatment is not intended as a weight loss procedure. Fluctuations in body weight can lead to undesirable treatment outcomes. For this reason, individuals who are overweight should consider achieving their fitness goals before undergoing this procedure. As with any cosmetic procedure, patients should have realistic expectations and should have a full understanding of the treatment process.
It is essential to follow your post-operative instructions given by your surgeon. However, most patients can resume exercising between four to six weeks.
Let Us Guide You
Our state-of-the-art facility is equipped with the latest technology and amenities to ensure your comfort and privacy during your visit. We are located in the heart of Pittsburgh and serve patients from all over the world. When you are ready to take the next step, contact us to schedule your consultation with Dr. Davila or Dr. Hurwitz. We look forward to helping you achieve your goals of looking and feeling your best.