Ideal Candidates
Breast augmentation candidates should spend plenty of time considering Saline vs Silicone Implants. Both offer unique advantages that can make a significant difference in the results you can expect to achieve. Our dedicated team in Pittsburgh, PA, can help you make an informed decision regarding which type of implant is best for you. We can provide in-depth information during a consultation. In the meantime, please take a moment to read about the basic differences between saline and silicone implants.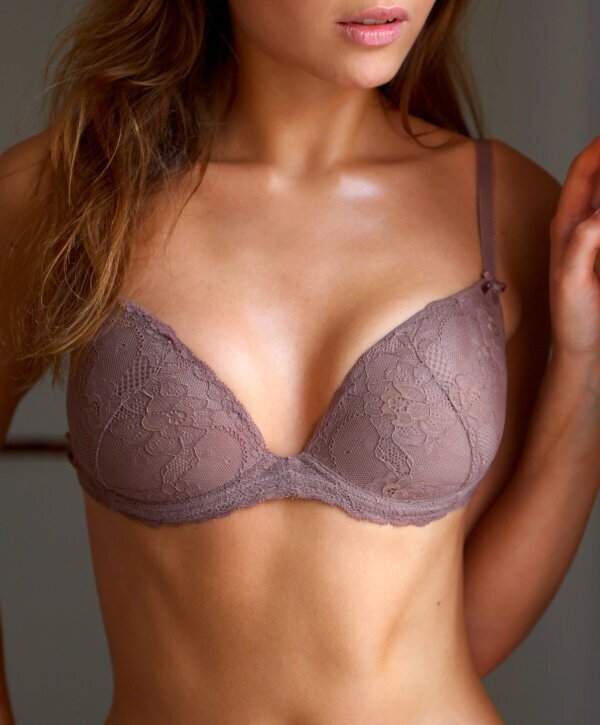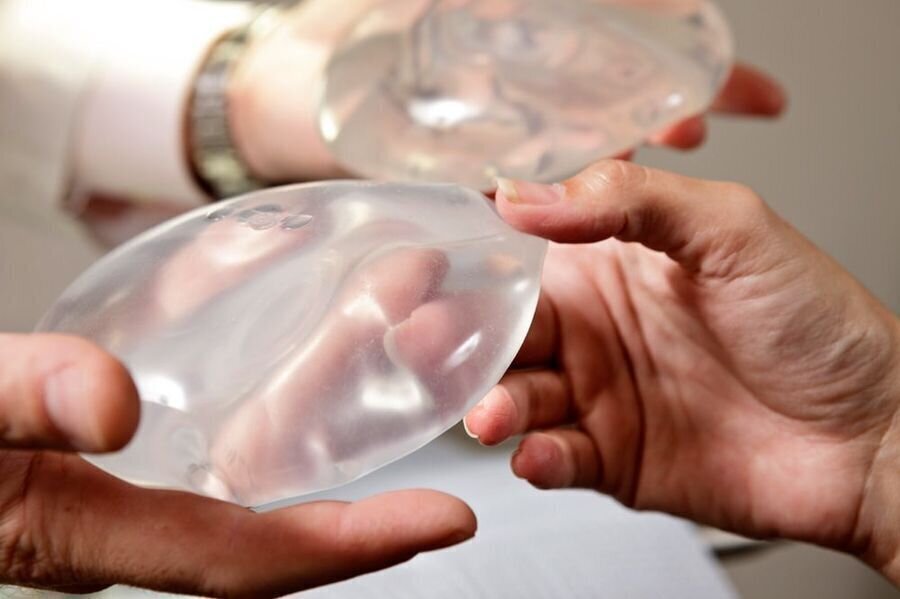 Saline and silicone breast implants offer two very different textures.
About Silicone Implants
Silicone implants consist of a flexible silicone exterior containing a viscous silicone gel. They are approved for use by patients age 22 and older. Most breast augmentation patients feel that silicone implants provide the most realistic texture. Because the silicone gel is thicker than saline solution, the implants retain their shape more effectively. They will not ripple as much, so you can feel confident that your breasts will support a natural-looking outward appearance. This feature can make silicone implants an excellent choice for patients with a naturally thin, lean frame.*
If you want to enhance the size and shape of your breasts, the type of implant used during the procedure is just one of many variables you will need to consider.
Risks and Considerations of
Silicone Breast Implants
Because the implants are prefilled, they require a larger incision than saline implants. Although both types of implants have the potential to rupture, it is more difficult to detect a ruptured silicone implant. It is also more difficult to replace a ruptured silicone implant because the gel can adhere to surrounding tissues. Capsular contracture, or the abnormal growth of scar tissue around an implant that often results in a severely distorted breast, occasionally occurs more frequently among patients with silicone implants. While the precise cause of capsular contracture is not fully understood, research indicates that you can minimize your risk of the condition by choosing an accredited and experienced surgeon.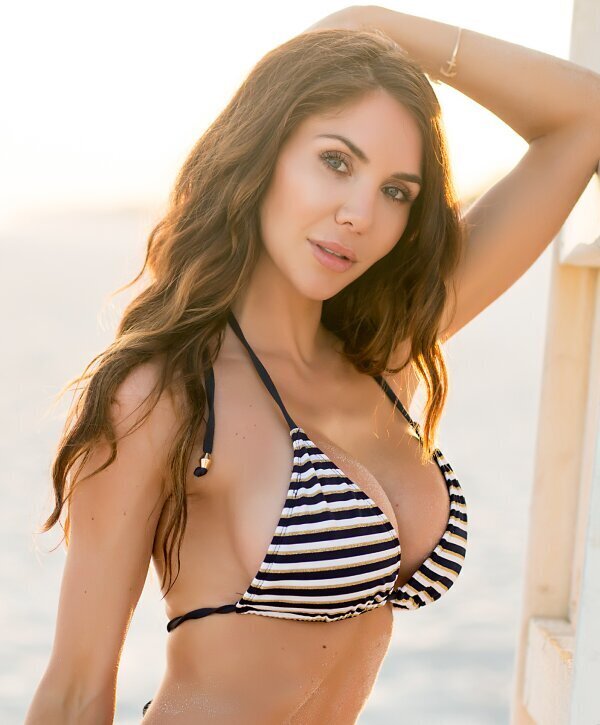 About Saline Implants
Saline implants consist of a silicone outer shell containing a saltwater solution. They are filled after placement, making it possible to perform surgery using only a very small incision. Saline implants are approved for use by patients age 18 and older. Once the implant is in place, it can be filled to achieve the desired size. This option also makes it easier to achieve symmetry between the breasts. In the event of a rupture, it will become immediately apparent. Meanwhile, the saline solution is harmlessly absorbed by the body.*
Choosing the Right Implant
The best way to determine which implant is right for you is to schedule a consultation. We will evaluate a number of factors, including your body type, weight, height, and your overall cosmetic goals. To help you make your decision, your surgeon will show you before and after photos of patients with results similar to what you hope to achieve. Schedule a consultation with our Pittsburgh Saline vs Silicone Implants experts to learn which option is best for you.
Contact Pittsburgh Center for Plastic Surgery
If you want to enhance the size and shape of your breasts, the type of implant used during the procedure is just one of many variables you will need to consider. During a consultation for Saline vs Silicone Implants Pittsburgh surgeons can patiently explain your options and provide recommendations based on your goals and what you hope to achieve. To schedule your consultation, please complete our online contact form or call (412) 802-6100.
Let Us Guide You
Our state-of-the-art facility is equipped with the latest technology and amenities to ensure your comfort and privacy during your visit. We are located in the heart of Pittsburgh and serve patients from all over the world. When you are ready to take the next step, contact us to schedule your consultation with Dr. Davila or Dr. Hurwitz. We look forward to helping you achieve your goals of looking and feeling your best.