Natural and Customizable Results
Pittsburgh Composite Breast Augmentation at The Pittsburgh Center for Plastic Surgery
Composite breast augmentation, also known as hybrid breast augmentation or combined breast augmentation, is a revolutionary procedure that combines the benefits of two well-established techniques: fat transfer and breast implants. This innovative approach enables patients to achieve fuller, shapelier, and natural-looking breasts tailored to their individual preferences.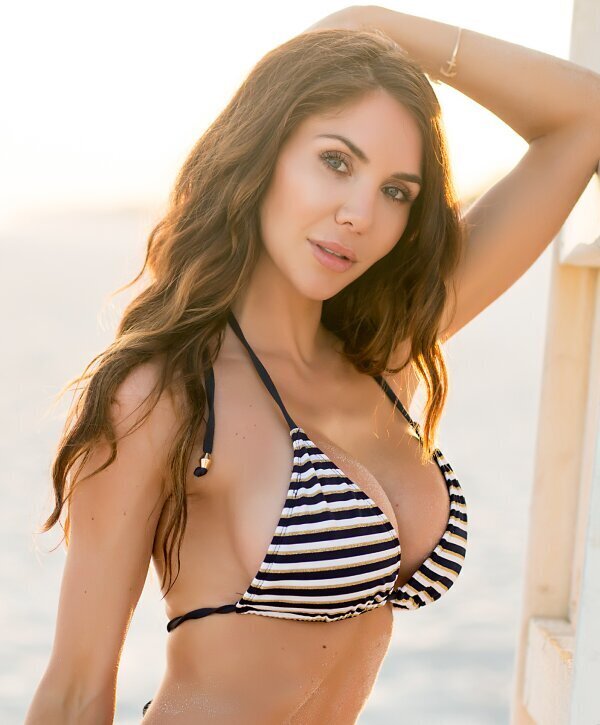 Best of Both Worlds
What is Composite Breast Augmentation
Composite breast augmentation is a surgical procedure that combines the use of breast implants with fat transfer techniques to enhance the size and shape of the breasts. The procedure involves placing breast implants for a significant increase in volume and using the patient's own fat to fine-tune the contours, shape, and softness of the breasts. This dual approach allows for more precise customization of the final appearance and feel, while reducing common complications associated with traditional breast augmentation.
Get Natural-Looking Enhancement
What are the benefits of Composite Breast Augmentation?
There are several benefits to composite breast augmentation. One of the main advantages is that it allows the surgeon to create a customized implant tailored to each patient's specific needs. The surgeon can adjust the fat grafting and implant placement to achieve the desired result that best suits the patient's body and preferences. The combination of breast implants and fat transfer creates a more natural look and feel, as the layer of fat helps to soften the edges of the implant, mimicking the natural breast tissue and reducing the chance of rippling. The fat transfer component of the procedure involves liposuction, which can help to contour and sculpt other areas of the body, such as the abdomen, hips, or thighs.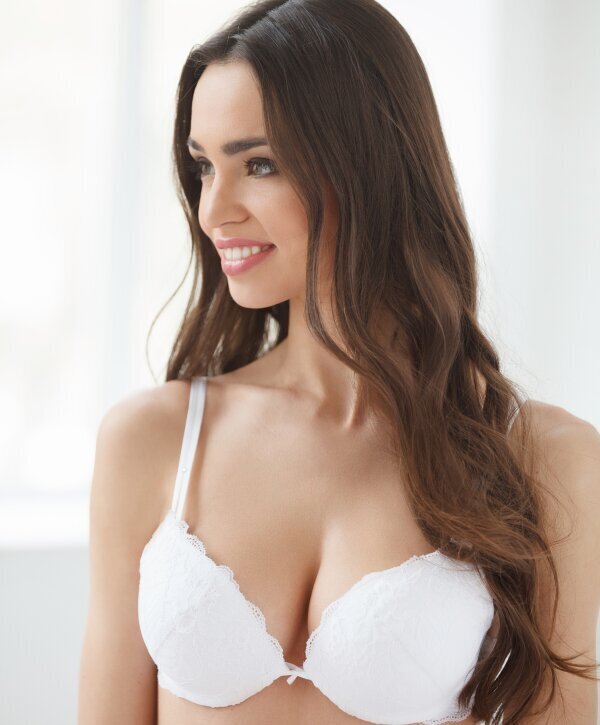 Your Customizable Solution
Consultation
If you're considering getting composite breast augmentation, you'll first need to meet with a board-certified plastic surgeon. During your private consultation, the surgeon will examine your breasts and talk to you about your goals for how you want to look. Depending on each patient's goals, you may be a candidate for composite breast augmentation. Patients will generally need to be in good health, non-smokers, and have sufficient fat in other areas of the body for a fat transfer. During your consultation, our board-certified plastic surgeon will discuss your goals, assess your anatomy, and determine if composite breast augmentation is your best choice.
Safe and Effective Correction
Your Composite Breast Augmentation Procedure
Composite breast augmentation is typically performed under general anesthesia and may take two to four hours, depending on the complexity of the procedure. The surgeon will first perform liposuction to harvest fat from the designated areas, followed by the placement of the breast implants. Once the implants are in place, the harvested fat is carefully injected around the implants to provide the desired shape, contour, and softness. Recovery time may vary, but most patients can return to work within one to two weeks and resume regular activities within four to six weeks. You will be observed in a recovery area after the treatment. Someone must drive you home and stay with you for the first few days after the treatment.
Revolutionize Your Look
Composite Breast Augmentation Recovery and Aftercare
Your composite breast augmentation results will be visible immediately after the procedure. But it may be a few weeks before the swelling, and bruises disappear, and you can see the final results. The breast implants will give the breasts the support they need, and the fat transfer will give them more volume and shape. Most of the time, the results of a composite breast augmentation look more natural than those of regular breast implants.
Enhance and Boost Confidence
Composite Breast Augmentation Results
Composite breast augmentation delivers natural-looking, long-lasting results. You can expect some of the transferred fat to fade during the first month of the procedure. Some patients may need a secondary fat transfer. After three to six months, the final results will demonstrate beautiful, natural breasts. Your fat will be long-lasting and change with you naturally over the years. It is essential to maintain a healthy lifestyle and follow your surgeon's recommendations to ensure the longevity of your results.
Composite Breast Augmentation
Yes, composite breast augmentation is a safe procedure that has been performed for decades in breast reconstruction. As patients request more natural results, it has been a perfect transition for patients seeking breast augmentation.
Composite breast augmentation is a more advanced breast augmentation that provides superior results. To ensure detailed work, more operating time is necessary. For that reason, composite breast augmentation is more expensive than traditional breast augmentation, starting at $6500-$8000 dollars. Liposuction from multiple sites can increase costs, and patients must also pay for their implants and anesthesia fees.
The results of composite breast augmentation can last for many years. Once transferred, the fat grows permanently into the skin and breast tissue and will maintain a natural result.
Let Us Guide You
Our state-of-the-art facility is equipped with the latest technology and amenities to ensure your comfort and privacy during your visit. We are located in the heart of Pittsburgh and serve patients from all over the world. When you are ready to take the next step, contact us to schedule your consultation with Dr. Davila or Dr. Hurwitz. We look forward to helping you achieve your goals of looking and feeling your best.