Using a shorter incision around the ear and into the temple, a Short Scar Vertical facelift restores definition in the lower third of the face, including the jawline and upper neck area. This technique reverses signs of aging such as skin laxity in this area, providing natural-looking results that can make you look years younger. During a consultation, your plastic surgeon can determine if this treatment is right for you.*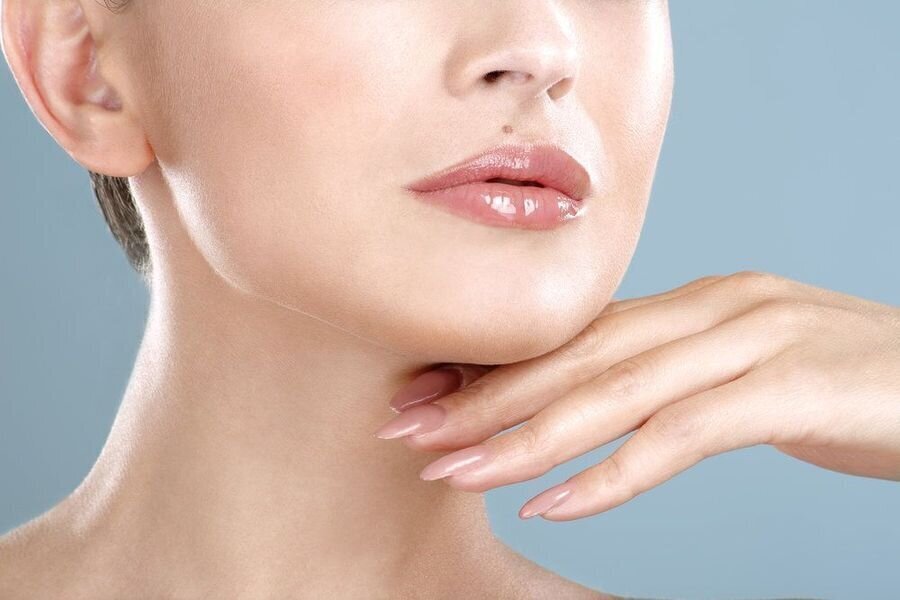 A mini facelift can rejuvenate the lower third of the face. Some images are of models, not actual patients.
Candidacy
During your initial consultation the sagging and wrinkling of your skin is evaluated along with a general physical exam and review your medical history, Your aesthetic goals will also determine if you are a good candidate. The typical short scar facelift candidate is between 40 and 55 years old. The best candidates are non-smokers, since nicotine can severely compromise the body's ability to heal, which is key to the success of cosmetic surgery.
If you also wish to address signs of aging around the eyes and in the brow, you may be a better candidate for a full facelift. Or, if you are only experiencing subtle signs of aging, there are less minimally invasive techniques such as MyElevate, submental Zplasty, FaceTite, AccuTite, and injectable .
Sedation
Oral medication sedation and anesthesia blocks with local infiltration is used to maintain your comfort and complete numbness during the procedure.
The Procedure
Once the anesthesia and sedation have taken effect, small incisions are usually concealed behind the ears and into the temple. Through complex Quill barbed suture suspension of the underlying SMAS (superficial fascia) the lax deep tissues are will gently tighten for your lift. Once complete, excess tissue is trimmed away and your incisions are meticulously sutured closed. The procedure takes about two and one half hours to complete. You will be able to return home after surgery, but you should arrange for a friend or loved one to drive. You will be provided detailed instructions and follow-up appointment for swelling treatments and suture removal.
Benefits of a Mini Facelift
The results of a mini facelift are limited but provides significant rejuvenation. The vertical pull on the deep layer and skin helps patients achieve natural-looking results. The lower third of the face is typically one of the first areas to begin showing signs of aging. A short scar facelift can address jowls, fat deposits under the chin, and lax skin to help you look fitter and more youthful. Meanwhile, patients who have a short scar facelift typically experience a significant boost in self-confidence that can benefit many aspects of both your personal and professional life.*
Schedule Your Consultation
The best way that you, as a patient, can influence the quality of your plastic surgery procedure is to choose an experienced and reputable surgeons. Drs. Hurwitz and Davila have been practicing for more than 40 years and has helped many patients experience beautiful rejuvenation and a new level of self-confidence. To learn more about how he can help you improve your appearance with a mini facelift or other facial cosmetic procedure, please contact us online or call (412) 802-6100.*