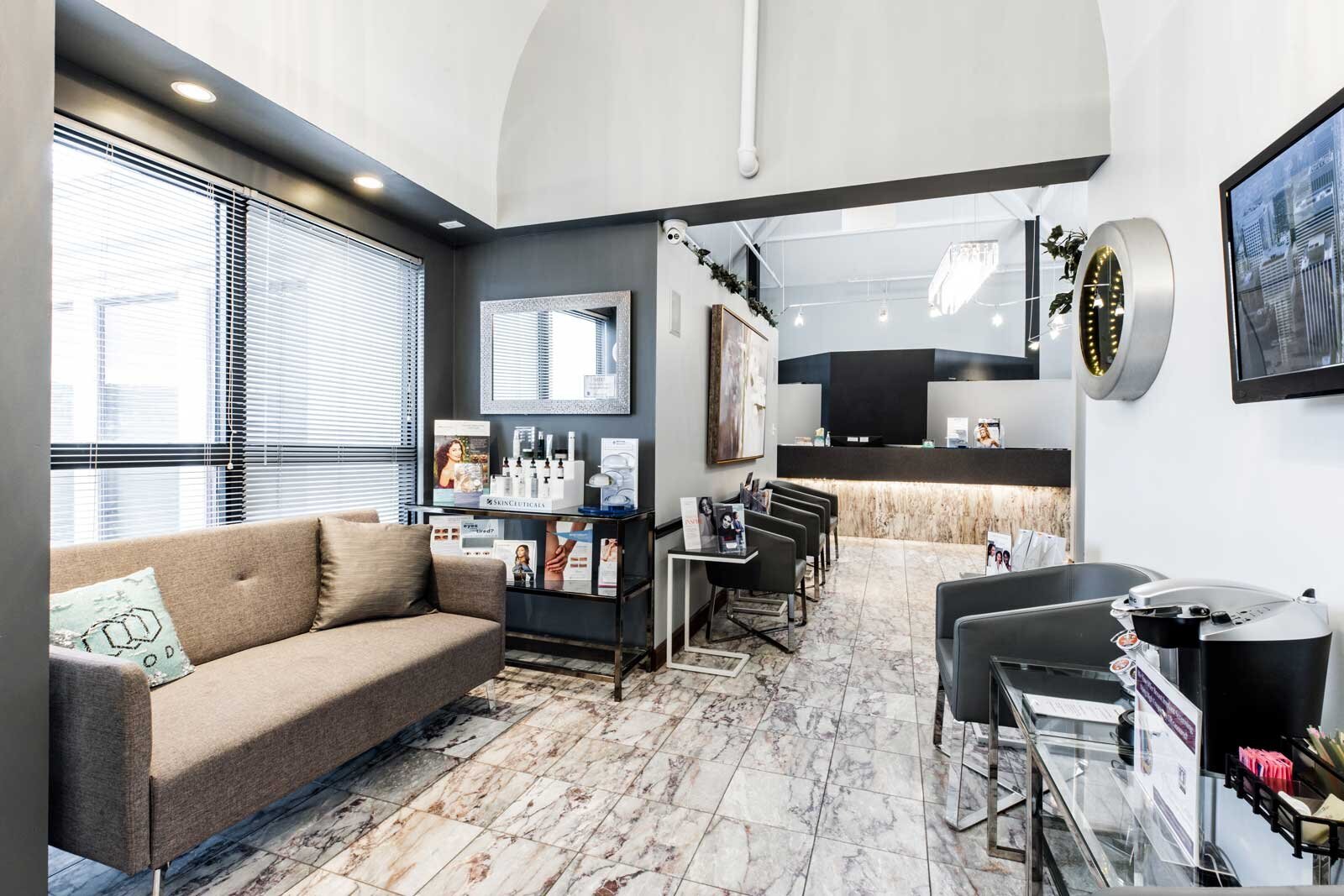 There are many reasons to choose the Pittsburgh Center for Plastic Surgery for your cosmetic surgery needs. The reasons start with our experienced surgeons, the innovative and cutting edge, Dr. Davila, and the seasoned and scholarly, Dr. Hurwitz. Patients services are supported by our dedicated and experienced health care professionals in a beautifully appointed clinic, certified operating room and medical spa. While internationally recognized for innovative and artistic advances in Body Contouring surgery, our plastic surgeons are also busy with facial restorative and rejuvenation surgery, including rhinoplasty, facelift, blepharoplasty, lip lift, buccal fat pad removal and facial resurfacing and minimally invasive radiofrequency skin tightening.
Experienced Duo
Dr. Hurwitz is Clinical Professor of Plastic Surgery for the University of Pittsburgh School of Medicine and the former director of its Aesthetic Plastic Surgery Center. He has been in practice over 40 years in Oakland, Pittsburgh. Dr. Davila has been practicing Plastic Surgery for 10 years, and is also Assistant Clinical Professor of Plastic Surgery at the University of Pittsburgh School of Medicine, and Adjunct Assistant Professor at the University of Nevada Las Vegas School of Medicine for their Plastic Surgery program. Together they continue to work to educate and train the UPMC plastic surgery Chief residents and are one of 36 clinics nationwide to direct an Aesthetic Plastic Surgery fellowship sanctioned by the Aesthetic Society.
These plastic surgeons are highly respected by thousands of patients and are frequently consulted by other physicians. Dr. Davila has also completed advanced fellowship training in microvascular and robotic reconstructive surgery, lending valuable advanced skills to complex aesthetic cases. He was named one of Americas Best Plastic Surgeons in 2022 by Newsweek for both Facelift and Breast Augmentation, receiving some of the highest scores in the nation, and the top scores in Pittsburgh. For 25 consecutive years, Dr. Hurwitz has been recognized as a top plastic surgeon in the Castle Connolly guide to medical specialists. He is also a pioneer and recognized expert in plastic surgery after massive weight loss.
Our Story
The Pittsburgh Center for Plastic Surgery is able to provide the most advanced plastic surgery treatments by combining his experience and artistic vision with state-of-the-art techniques and technology. The Center is world renowned for work in body contouring surgery after weight loss and pregnancy. The Center has also been recognized for natural-looking face lift results. Our plastic surgery office is well equipped to provide a full spectrum of patient care.*
Academic and Organizational Achievement
Since leaving full time University professorship in 1999, Dr. Hurwitz has been annually reappointed University of Pittsburgh Clinical Professor of Plastic Surgery for his excellence in teaching and clinical research, especially in the areas of facial, breast and body contouring surgery. Joined in that role by Dr. Davila, Assistant Clinical Professor at the University of Pittsburgh, the two surgeons perform an essential teaching role for in the training of senior residents for the Best Plastic Surgery Training Program in the country as recognized by Doximity. This tenacious duo constantly strive to be on the cutting edge of academic medicine, frequently lending their opinion as reviewers for major medical journals such as the Plastic and Reconstructive Surgery Journal, and the Aesthetic Surgery Journal.
Teamwork
The Pittsburgh Center for Plastic Surgery Surgeons are assisted by plastic surgery residents, experienced physician assistants, surgical coordinators, medical aestheticians and an office manager to pleasantly provide you with highest quality care. The most senior residents of the Pitt Plastic Surgery Department intensely learn from Drs. Hurwitz and Davila. They are invaluable in expediting lengthy multiple operation sessions to shorter safe times for more rapid recovery.
Sarah Hall PA-C is their skilled physician assistant of over 15 years, who ably assists them in surgery, injects fillers and Botox and directs our highly successful pre surgical weight loss program of 500 calorie daily diet with injection of HCG (Human Choriogonadatrophin hormone). She is joined by the duo of Kristen Rosati, PA-C, and Katie Enos, PA-C, who have joined the growing practice to provide better care for all our patients. Kristen Rosati has over 15 years experience as a Physician Assistant, and joins us from the UPMC bariatric surgery program, where she lends her extensive expertise regarding weight loss surgery that perfectly compliments our patients transition to body contouring surgery after weight loss. Katie Enos holds specialized fellowship training in Aesthetic Plastic Surgery, and is excellently equipped to handle all types of aesthetic concerns. Our team of PAs carefully obtain your clinical history and perform a preliminary examination with appropriate photography. From dressing changes, drain care to suture removal, they are essential to your early postoperative care.
Prior Total Body Lift patient and nurse's aide, Mechelle Maloney is our patient advocate, providing preoperative counseling, individualized arrangements, and post operative care. All patients are prepared, pampered and treated postoperatively in our Pittsburgh Center for Rejuvenation Med Spa. Mechelle organizes your skin care through specialists Molly O'tell, Mandie Waltenbaugh, and Allina Stites. They lead the only metro Pittsburgh SkinCeutical® flagship center for optimal skin preparation and aftercare, which expedites and improves your results from plastic surgery. They provide pre and post operative facials, peels and laser and radiofrequency treatments. Your post operative swelling is minimized through manual lymphatic massage, electrophysiological massage (Hyvamat), and softening of induration through LED and low frequency Laser therapy (MedEx). Sophisticated early and late scar management is provided through advanced topical solutions, Embrace® silcone sheets, and therapy from intense pulse light, CO2 laser and bipolar radio-frequency state of the art technology. Augmenting these advance therapies, is caring warmth, frank communications and emotional support as needed.