What is HFUS – High Frequency Ultrasound?
High frequency, or high resolution ultrasound is an imaging technique performed with a specialized ultrasound probe that uses higher frequencies than a typical ultrasound at 10-15 Mhz. This provides an image with much more detail that can be used for detecting subtle findings during a breast implant screening. Here at the Pittsburgh Center, Dr. Hurwitz and Dr. Davila use HFUS to evaluate and diagnose a multitude of conditions, such as fluid collections, capsular contracture, implant rupture, and infections. It is also used to perform procedures, such as guided post-operative pain control blocks, autologous fat augmentation, and filler placement in facial danger zones.
How Do I Find Out if My Implants Have Ruptured?
Prior to HFUS, only Magnetic Resonance Imaging or MRI provided enough detail to detect the small changes in a breast implant capsule to diagnose rupture. In 2020, the U.S. Food and Drug Administration issued new guidance with regards to implant screening to reflect the emergence of HFUS as an excellent way to detect rupture. The FDA now recommends MRI or HFUS screening 5-6 years after first implantation and then every 2-3 years after. Compared with MRI, HFUS only takes 10-15 minutes, and is a fraction of the out of pocket cost. The examination consists of the provider using a small amount of ultrasound jelly along the breast, and using the portable, wireless ultrasound probe to examine all sections of the breast implant, repeating the process on both breasts.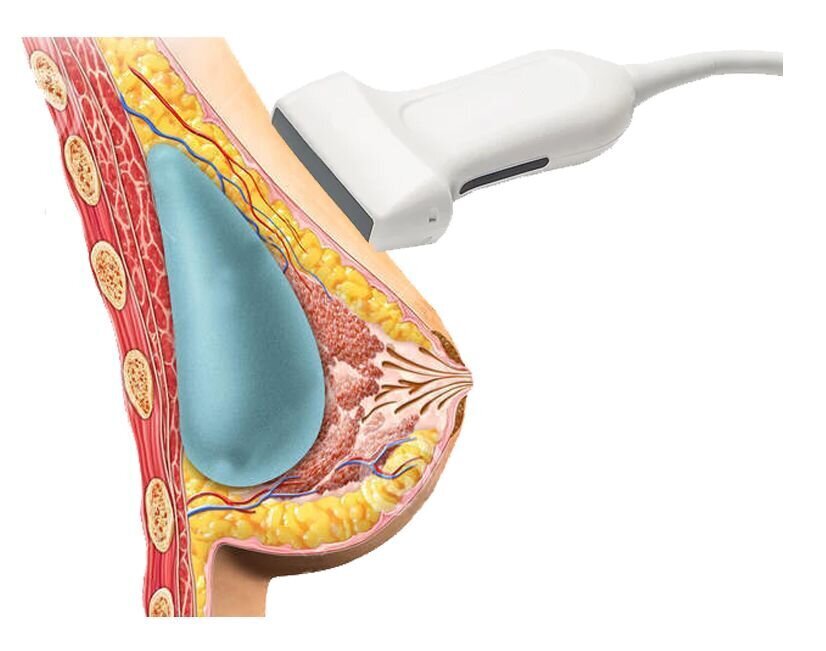 Intact implants will appear as a set of triple solid lines, which demonstrate the implant capsule, the outer implant surface and the inner implant surface. These lines should appear without any irregularities or breaks.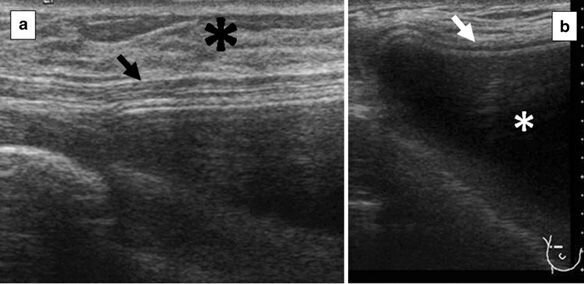 But what the provider is looking for is hallmark signs of both intracapsular and extracapsular rupture, such as the "snowstorm" sign shown below. This is an example of extracapsular rupture showing silicone outside the implant which the body walls off and forms a silicone granuloma. The classical sonographic description of silicone granuloma that looks like a "snowstorm" due to "dirty" shadowing behind the granuloma. Other findings such as the stepladder sign on ultrasound, can be signs of intracapsular rupture.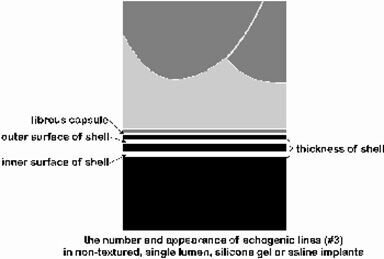 What Do I Do if My Implants Are Ruptured?
If you have implant rupture, you can consult with Dr. Davila or Dr. Hurwitz regarding treatment options. The majority of manufacturers maintain 10 year warranties on their implants, the common expected duration for implants to last. That is why regular screening can help diagnose a silent rupture prior to the end of its expected lifetime, that way patients can get financial assistance from the manufacturer to replace the implants if they remain under warranty. The degree of rupture, capsular contracture, type of implant, and other factors will weigh into the recommended surgery.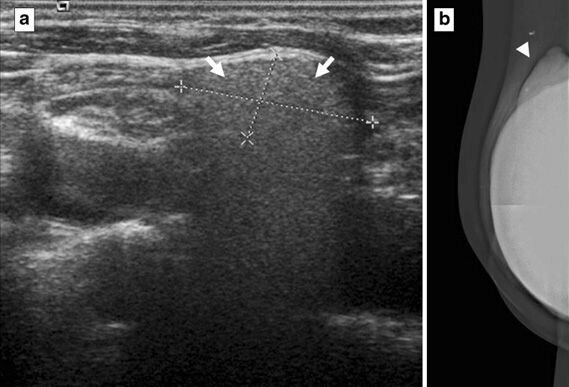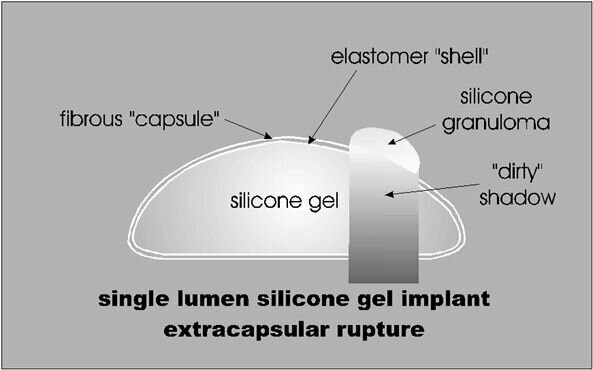 If you have additional questions, or need to schedule your breast implant screening Pittsburgh patients are encouraged to schedule a consultation with one of our specialists.
Sources
https://www.danmillsmd.com/breast/implant-rupture-detection-ultrasound/#0
https://www.contemporaryobgyn.net/view/sonography-breast
https://www.webcir.org/revistavirtual/articulos/diciembre13/colombia/col_ingles.pdf
https://www.ncbi.nlm.nih.gov/pmc/articles/PMC3259319/