The Future of Breast Augmentation
Pittsburgh Subfascial Breast Augmentation at The Pittsburgh Center for Plastic Surgery
Breast augmentation has been a popular way for women to get the size and shape of their dreams through cosmetic surgery for a long time. However, in recent years, there has been a trend toward more natural-looking results.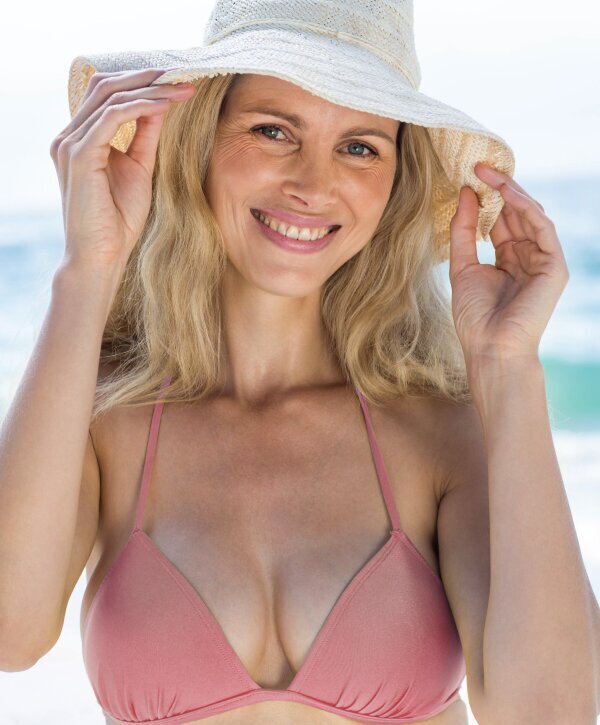 Your Ultimate Guide To a Natural Look
What are the benefits of Subfascial Breast Augmentation?
Natural Look and Feel
One of the most significant benefits of subfascial breast augmentation is its ability to provide a more natural appearance and feel. The fascia acts as a supportive barrier that prevents the implant from being visible through the skin, reducing the likelihood of rippling or visible edges.
Reduced Recovery Time
Compared to submuscular breast augmentation, the subfascial approach generally involves a shorter recovery period. Since the procedure does not involve cutting through the pectoralis muscle, patients typically experience less pain, swelling, and discomfort during the healing process.
Minimized Impact on Chest Muscles
Subfascial breast augmentation minimizes the impact on the pectoralis muscles, preserving their strength and function. This is especially beneficial for athletes or those who engage in regular chest exercises, as it allows for a quicker return to physical activity without compromising performance.
Lower Risk of Complications
Subfascial breast augmentation is associated with a reduced risk of certain complications, such as implant displacement or bottoming out compared with subglandular placement. The fascia provides additional support and stability for the implant, reducing the likelihood of these issues occurring.
Versatility
The subfascial approach is suitable for patients with varying breast sizes and shapes. It can also accommodate different implant types, including saline, silicone, and cohesive gel implants. This versatility allows for a customized treatment plan tailored to your individual preferences and aesthetic goals.
Game-Changing Enhancement
What is Subfascial Breast Augmentation?
Subfascial breast augmentation is a cutting-edge surgical technique that involves placing breast implants underneath the fascia, a thin layer of connective tissue that covers the pectoralis muscle. This innovative approach offers several benefits over traditional subglandular (above the muscle) and submuscular (below the muscle) augmentation methods.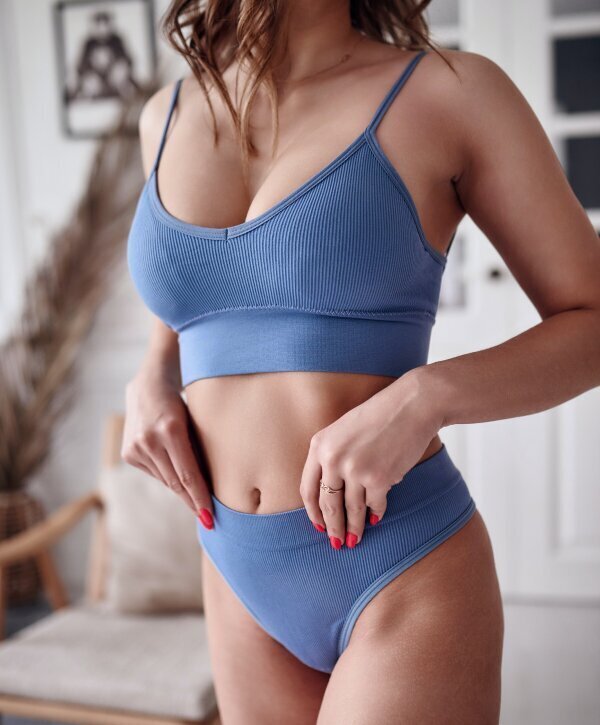 Elevate Your Breasts
Your Subfascial Breast Augmentation Consultation
During your initial consultation, you can explain your cosmetic concerns and goals to your surgeons. After a careful examination, your surgeon can recommend the techniques and procedures that can offer the most natural-looking results based on your body type and breast tissue. After deciding on subfascial placement, there are several other decisions you will need to make before surgery, including:
The type of implant (Silicone vs Saline)
The profile of the implant
The size of the implant you will receive
The incision method
Using this information, you can collaborate with your surgeon to design a personalized treatment plan.
Learn More About These Options
The New Era of Enhancement
Your Subfascial Breast Augmentation Procedure
The subfascial breast augmentation procedure is typically performed under general anesthesia. However, because this technique does not involve the cutting of your muscles, it can be safely performed under Advanced Local Anesthesia (ALA) After anesthesia, the surgeon will create an incision, and then they will carefully create a pocket beneath the pectoral fascia and insert the implant. Once the implant is properly positioned, the incisions will be closed with sutures and dressed with a surgical bra or compression garment to provide support and minimize swelling during the recovery period.
Redefine Your
Best Bust
Subfascial Breast Augmentation Results
Most of the time, you can immediately see the results of subfascial breast augmentation, though there may be some swelling and bruising. The breasts will look and feel more natural than with submuscular placement. When the swelling goes down, and the implant settles into its final place, the final results of subfascial breast augmentation may not be clear for a few weeks or months. The surgeon will provide the patient with postoperative instructions to help ensure optimal results.
Achieve the Perfect Shape
Subfascial Breast Augmentation Recovery and Aftercare
The recovery process for subfascial breast augmentation is typically smoother and less painful compared to other breast augmentation techniques. Patients can expect some discomfort, swelling, and bruising for the first few days following the procedure. Pain medication and ice packs can help alleviate discomfort. Most patients can return to light activities within a week, while more strenuous activities should be avoided for four to six weeks. Your surgeon will provide you with personalized postoperative instructions to ensure a smooth recovery.
Subfascial Breast Augmentation
Subfascial breast augmentation tends to be less painful than traditional submuscular augmentation, so patients can return to regular activities sooner. However, the patient may feel some pain or discomfort after the procedure, but this can be treated with medicine.
Not all patients will be eligible for subfascial breast augmentation. Patients generally need sufficient starting breast tissue to properly cover the implant. Patients who have sagging breast skin or have undergone pregnancy may also not have sufficient skin support to have a subfascial placement.
Let Us Guide You
Our state-of-the-art facility is equipped with the latest technology and amenities to ensure your comfort and privacy during your visit. We are located in the heart of Pittsburgh and serve patients from all over the world. When you are ready to take the next step, contact us to schedule your consultation with Dr. Davila or Dr. Hurwitz. We look forward to helping you achieve your goals of looking and feeling your best.