Upper Eyelid Surgery for Obscured Vision
By Dennis Hurwitz on August 24, 2014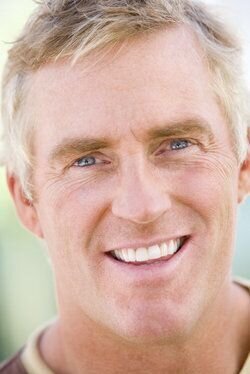 Based in Pittsburgh but with offices in various locations, The Pittsburgh Center for Plastic Surgery has been able to serve the diverse needs of many different patients. Many times this involves body contouring to help patients achieve a trimmer and slimmer frame or facial cosmetic surgery to reduce wrinkles and other signs of aging.
While many of the surgeries that we perform are cosmetic in nature, there are times when procedures are actually performed for medically necessary reasons. Take eyelid surgery, for instance, which we'd like to focus on right now.
About Upper Eyelid Surgery
Upper eyelid surgery is performed in order to revise the appearance of the upper eyelid. For cosmetic needs, the surgery tends involve the removal of excess skin in order to reduce sagging and wrinkling. This is a great anti-aging procedure to be sure, but it can also be used to address problems with a person's vision.
How much can eyelids obscure vision?
A fair amount, actually, and you may be surprised. There are two ways that this can happen.
One vision issue related to the upper eyelids involves sagging and drooping. Sometimes the upper eyelid sags so much that it blocks out part of a person's vision. This can make basic tasks such as reading and watching television difficult and can also make driving or riding a bike dangerous.
In other cases, a person may have very narrow eyes because their upper eyelid lacks a natural fold. In such cases, vision can be quite impaired, again making certain tasks difficult or even dangerous.
Why Corrective Eyelid Surgery Is a Good Idea
By undergoing corrective upper eyelid surgery, your vision quality will be significantly improved, and you will be able to do a number of basic things safely and free from vision problems. This is better than having to deal with inconvenience and risk potential injury.
In general, the upper eyelid surgery to improve vision is quite simple and low-risk, meaning that the benefit to patients is quite high overall.
The Upper Eyelid Surgery Procedure
There are two means of performing upper eyelid surgery for obscured vision.
When the upper eyelid droops or sags, the surgeon makes an incision along the fold that naturally occurs along the upper eyelid. Through this incision, excess skin and tissue is removed in order to reduce drooping.
When the upper eyelid lacks a fold, the surgeon will take a similar method. An incision is made in order to create the upper eyelid fold and open up the patient's field of vision.
In both of these surgeries, the incision is small and well hidden, meaning that results look quite natural.
Your Vision After Upper Eyelid Surgery
In the first days after upper eyelid surgery, patients may experience blurry vision or eye irritation as a result of dry eye or of watery eyes. This is actually normal, all things considered. Patients will be given liquid tears to deal with eye irritation and any cases of dry eye or itchiness. Special medical ointment will also be provided in case the upper eyelids become dry or irritated around the incision sites.
After the first few days, blurriness will no longer be an issue and patients will notice a significant improvement in their field off vision and potentially their quality of vision.
Learn More About Cosmetic Plastic Surgery
If you would like to learn more about upper eyelid surgery and how it can improve your vision quality, it's important that you contact our cosmetic plastic surgery center today. At The Pittsburgh Center for Plastic Surgery, we will be sure to answer any questions you have an address all concerns as well.