Understanding Upper vs. Lower Eyelid Surgery
By Dennis Hurwitz on March 20, 2014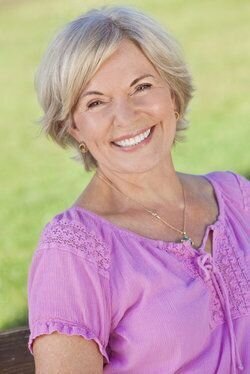 For visible facial signs of aging, a facelift is often regarded as the go-to comprehensive procedure. However, a facelift can only address conditions below the eyes, while other treatment options like a browlift can only tighten skin above the eyes. Meanwhile, wrinkles and excess skin are commonly expressed around the eyes as people age, playing a major role in their expression. To help you treat this problem directly, our Pittsburgh plastic surgery center offers both upper and lower eyelid surgery. Although these procedures are similar in their surgical methods, patients may find that they are better suited for one over the other, or perhaps a combination of both. 
Problems Corrected by Eyelid Surgery
Eyelid surgery, otherwise called blepharoplasty, is a treatment aimed at removing excess skin and fat from either the upper or lower eyelid. The results of treatment include an eyelid that is better defined and more youthful looking, due to the reduced saggy tissue often associated with aging. Whether a patient is a better candidate for upper or lower eyelid surgery is primarily dependent upon where the excess tissue is located: 
Upper eyelid surgery: As deposits of fat accumulate over the eye, the upper eyelid may gradually appear puffier and less defined over time. Similarly, loose skin may sag downward over the eye, resulting in eyelid hooding. In either circumstance, patients appear older and more fatigued, and forehead muscles may even strain to move a heavier upper eyelid. In the case of hooding, vision may also be obscured. Each of these problems can be dramatically reduced through upper eyelid surgery.
Lower eyelid surgery: An accumulation of fat and skin may drag the lower eyelid downward, creating a sagging appearance. If you appear to have permanent bags or wrinkles directly below your eyes, lower eyelid surgery may be able to help.  
When patients experience such problems in both eyelids, a double eyelid surgery may be the best option. When performed together, patients benefit from a single healing period, as opposed to two separate operations and recoveries.
Candidates for Eyelid Surgery
Most candidates who suffer from any of the aforementioned problems are able to undergo eyelid surgery with little risk. As with any surgical procedure, patients should be in good physical condition and have a relatively strong immune system. Risk factors include tobacco use and certain diseases that compromise healing, such as heart disease, liver disease, and uncontrolled diabetes.
Because of the area of surgery, patients with any eye conditions or diseases may have an increased risk of complication. Dry eyes may pose a similar problem, depending on severity. Speak with your plastic surgeon for a personal assessment of your ability to receive upper or lower eyelid surgery.  
Upper vs. Lower Eyelid Surgery
Surgeries for upper and lower eyelids are similar, albeit with different placements of the incision. If you plan on undergoing either treatment, you can expect the following technique to be used:
Local anesthesia will be administered, making the process virtually pain free.
For the upper eyelid, an incision will be made along the crease between the eyelid and the face, conveniently hiding it and any subsequent scarring. For the lower eyelid, an incision can often be made from the inside of the eyelid, resulting in no exterior scarring. If not, the incision can be made directly below the eyelid, along the crease.
Through each incision, unwanted fat will be removed from the eyelid or, in some cases, more evenly distributed. Excess skin will also be removed around the incision, and the eyelid will be reshaped.
Incisions are closed with small sutures, and eyelids are left to heal.
After surgery, discomfort is surprisingly mild. Swelling and bruising will likely occur over the first week, but will be mostly gone within two weeks. After a few days of rest, patients are usually able to return to work within the first week of recovery.   
Contact Us
We look forward to helping you learn more about our facial plastic surgery options. For additional information and to see how we can best address your cosmetic goals, contact our officeto schedule a consultation with Dr. Hurwitz.