Tummy Tuck after Weight Loss
By Dennis Hurwitz on May 23, 2018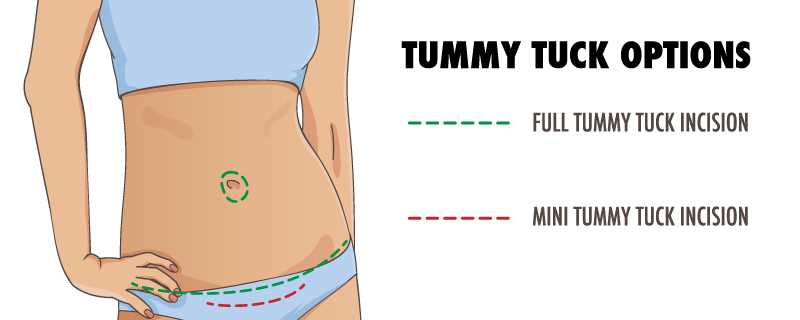 If you have lost a significant amount of weight, you should feel proud of your accomplishment. Unfortunately, the excitement that patients feel about losing weight can be affected when they are left with loose and wrinkled skin on the abdomen.
At the Pittsburgh Center for Plastic Surgery, Dr. Dennis Hurwitz performs tummy tuck to permanently remove excess skin and tighten the underlying abdominal muscles. To learn more about how a tummy tuck after weight loss can improve your figure, read on, and then contact our Pittsburgh, PA practice to schedule your tummy tuck consultation with us.
Candidates for Tummy Tuck after Weight Loss
If you lead a healthy lifestyle, which includes a well-balanced diet and regular exercise, and have reached your goal weight, you may wish to consider a tummy tuck if you have excess skin on the abdomen.
You may have noticed that the loose skin does not respond to exercise. This is because the skin was stretched when you gained weight. Although the skin may shrink back to some degree, it often does not closely conform to the body's new contours, especially in older patients and those that don't have good skin elasticity.
In addition to having loose skin on the abdomen and leading healthy lifestyle, good candidates for tummy tuck should be in good overall health and not smoke.
Patients that undergo tummy tuck after weight loss may have lost weight through a combination of diet and exercise, or after bariatric surgery.
Tummy Tuck Technique
Dr. Hurwitz can perform the mini tummy tuck, traditional tummy tuck, or extended tummy tuck technique. The approach that is right for you depends on how much excess skin is present.
The mini tummy tuck is the most conservative technique. This incision approach is best suited to patients that only have loose skin below the belly button.
The traditional tummy tuck is perhaps the most commonly performed technique. This method can be performed on patients that have excess skin above and below the belly button.
The extended tummy tuck produces the most dramatic results. This technique is performed when excess skin affects the flanks.
Combining Surgeries
Patients that have lost a significant amount of weight may have excess skin on other areas of the body. Dr. Hurwitz can combine your tummy tuck with other lift procedures to improve your overall body contour. Common procedures performed after weight loss include:
Arm lift: Many patients are left with excess skin that hangs from the upper arms. This can be tightened with an arm lift procedure.
Thigh lift: Loose and wrinkled skin on the upper thighs can cause uncomfortable chafing, in addition to affecting your appearance. The thighs can be addressed with thigh lift surgery.
Body lift: Some patients have excess skin on the stomach, flanks, back, hips, and buttocks. In these cases, we may recommend a body lift in place of tummy tuck so we can address multiple areas at once.
To find out if you are a good candidate for a tummy tuck after weight loss, schedule a consultation with Dr. Hurwitz.
"

I honestly never thought of myself as a serious candidate for elective surgery ... but I'm already feeling and looking so much better.*

" Jill's Story