Thigh Lift Surgery - Improving the Appearance of the Legs
BY DENNIS HURWITZ ON APRIL 02, 2013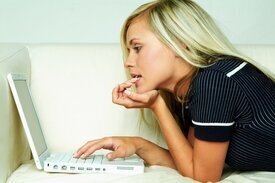 One of the most problematic parts of the body for people addressing body shape are the thighs. This is especially true for women given the way that weight and fat is distributed. There are so many different factors that can affect the shape and the appearance of the thigh area, including the aging process, major weight gain, and pronounced weight loss. It's for that reason that so many people are interested in speaking with a skilled Pittsburgh plastic surgeon who understands that basics of body contouring and aesthetic sculpting.
Our team would like to focus on some of the basic concerns regarding thigh lift surgery. This should give you a good understanding of what to expect from treatment and what it can do for you.
What is a thigh lift surgery?
Thigh lift surgery refers to a cosmetic plastic surgery procedure that is performed to improve the overall appearance of the thigh and hip area. The thigh lift can target the inner thighs and/or the outer thighs as needed by the patient. The surgery that will meet your needs will be custom designed by a total body lift expert serving Pittsburgh.
Best Candidates for Thigh Lift Surgery
The best candidates for thigh lift surgery are people who have thighs that droop or sag as a result of the natural aging process or as a result of major weight loss. These candidates should be in good overall health, have realistic expectations about the procedure, and not suffer from any medical problems that would make surgery of any kind a risky proposition.
It should be noted that thigh lift surgery is not intended for weight loss needs. While some Pittsburgh liposuction is common during the surgery, the thigh lift is designed for tightening skin rather than promoting substantial weight loss.
The Thigh Lift Surgery Procedure
The thigh lift surgery procedure is usually performed under general anesthetic. Incisions will be made in different areas of the groin and thigh region depending on the part of the thighs that needs recontouring.
Inner thigh lift: During an inner thigh lift, incisions will generally be made in the area where the thigh meets the groin.
Outer thigh lift: During an outer thigh lift, incisions will be made along the groin extending along the side of the hip and upper thigh. It may be helpful to think of this in terms of the lower edge of a pair of bikini bottoms or briefs.
Through the surgical incisions listed above, excess skin and fat is removed and the remaining skin is pulled tighter.
Scarring After Thigh Lift Surgery
As with any kind of surgery, a certain amount of scarring is to be expected. These scars are generally well hidden by most undergarments and bathing suits. Over time, the surgical scars will fade with time. By following our instructions for post-operative care, you will be able to minimize the appearance of scarring in the long run.
Learn More About Advanced Cosmetic Plastic Surgery
For more information about your many different options for advanced body sculpting and contouring, be sure to contact our Pittsburgh cosmetic plastic surgery center today. The entire team at our practice looks forward to meeting you in person and helping you achieve the best possible aesthetic results.