The Tumescent Liposuction Technique
By Dennis Hurwitz on February 27, 2014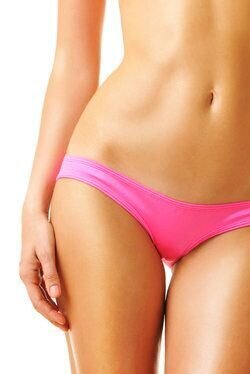 Since it was first introduced, liposuction has remained one of the most widely performed plastic surgery procedures. It is no wonder then that doctors have continued to focus on advances and techniques to improve the liposuction procedure, allowing patients today to undergo liposuction treatment that is safer and more effective than ever before. One of these advanced techniques offered by plastic surgeon Dennis Hurwitz to his Pittsburgh patients is the tumescent liposuction technique. The tumescent technique effectively removes stubborn fat deposits while preventing pain during treatment, improving the accuracy of treatment, and reducing recovery time.
The Tumescent Liposuction Procedure
There are many options regarding liposuction techniques, but tumescent liposuction is considered one of the best by many cosmetic surgeons. The tumescent liposuction technique reduces the need for general anesthesia. Instead, a large volume of local anesthesia that has been diluted with a saline solution is inserted under the skin prior to treatment. This solution sufficiently numbs the area so that patients can remain conscious during treatment without feeling any pain. This solution also contains epinephrine, a drug that shrinks the blood capillaries and serves to reduce blood loss.
With the treatment area injected with this numbing solution, the skin will appear tight and swollen. This actually allows Dr. Hurwitz to see more clearly where stubborn fat deposits are present and makes treatment more efficient. Using a small cannula inserted through tiny incisions around the treatment area, Dr. Hurwitz can suction out these excess fat deposits to permanently remove them from the body. When treatment is complete, compression garments will be applied and the patient can return home to begin recovery.
Recovery from Tumescent Liposuction
Recovery from tumescent liposuction should be easier and faster than that of traditional liposuction. Because there is likely to have been no general anesthesia used, patients will be free of the traditional side effects of general anesthesia, including grogginess and nausea. The local anesthesia that was used should remain effective for several hours and up to 24 hours after surgery, easing the initial discomfort of recovery so that most patients do not even require a prescription pain medication. Any discomfort that does remain once numbness has worn off can likely be controlled with aspirin. Because the capillaries are shrunk during treatment, bleeding and swelling are also greatly reduced during recovery. Most patients are able to return to their normal routine within days after treatment, although strenuous physical activities should be avoided for at least a week.
Benefits of Tumescent Liposuction
Tumescent liposuction offers patients all the benefits of traditional liposuction, including the elimination of stubborn fat deposits and improved body contour, along with the following additional advantages:
Treatment without general anesthesia
Reduced bleeding, swelling, and bruising
Improved comfort during recovery
Fewer skin irregularities following treatment
Faster recovery
Schedule an Appointment
Performed alone or in conjunction with other cosmetic procedures, liposuction is effective in removing localized fat deposits to improve body contour. If you would like to learn more about tumescent liposuction or the other liposuction techniques offered by Dr. Dennis Hurwitz, schedule an appointment at your earliest convenience. We look forward to meeting you!
"

I honestly never thought of myself as a serious candidate for elective surgery ... but I'm already feeling and looking so much better.*

" Jill's Story