The SMAS Facelift Procedure
By Dennis Hurwitz on November 28, 2013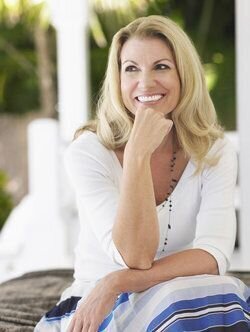 It can be difficult to reduce the effects that aging has on the body, especially when it comes to areas as noticeable as the face. With age comes expectations of wrinkles, creases, and loosening skin of the face and neck. While these may not be completely unavoidable, there are ways to temporarily stop and even reverse these effects.
As one of the many plastic surgery treatments we offer at our Pittsburgh practice, an SMAS facelift can help you look younger and more energized. If you are considering plastic surgery as a way to rejuvenate your appearance, here's what you should know about this procedure.        
What Is an SMAS Facelift?
SMAS stands for the superficial musculo-aponeurotic system, which is the collection of muscles within your face responsible for a multitude of everyday emotions. Over the years, the facial musculature can become more relaxed; when coupled with sagging skin, the result is an expression typically associated with age and fatigue.
An SMAS facelift therefore seeks to tighten and reposition the facial muscles, as well as the skin over it. As the most popular form of facelift surgery, this treatment can give patients a smoother, more desirable look without sacrificing their natural appearance.      
Candidates for a Facelift
Most patients seeking a traditional facelift are middle-aged men or women who are looking to revitalize their overall facial features. Patients who are in good general health and have realistic expectations for their results are the best candidates for this procedure. Patients with the following physical characteristics may enhance them through an SMAS facelift:
Sagging cheeks
Excess skin around the jaw and neck
Loss of skin elasticity
Deep creases along the mouth and nose
Excess skin around the lower eyelids
Wrinkles in the mid- to lower-face
While most patients may undergo a facelift with little risk of complications, some preexisting conditions may limit candidacy. Speak with your doctor if you have bleeding abnormalities, a history of keloid scarring, diabetes, prior radiation of the face, collagen vascular diseases, or systemic diseases that inhibit healing. Smokers will also likely need to undergo cessation prior to and following surgery.
The SMAS Facelift Procedure
Prior to the procedure, you will be administered a general anesthetic or a combination of local anesthesia and sedative. The facial plastic surgery will then proceed as follows:
An incision is made that extends along the hairline, curving over and around the ear. Due to the placement of the incision, post-surgical scars are usually concealed naturally by one's hair.
Skin is separated from the muscles and fat beneath, allowing the plastic surgeon to manipulate the underlying tissues.
Excess tissue is removed from the surrounding fat and SMAS flap, creating a tighter appearance within the face. The lower musculature is also raised and repositioned toward the ears, preventing sagging.
Excess skin is removed, and the remaining skin is tightened over the face. It is sutured in place to heal naturally.  
Consider the Benefits of a Facelift
An SMAS facelift is the preferred way for many patients to achieve a more youthful expression for years. With the skill and experience of Dr. Hurwitz and staff, our patients have received satisfying results with little risk.
Contact us to inquire about a facelift or similar treatment, or to schedule an initial consultation. We look forward to helping you look and feel your best.