The Side Effects of Tummy Tuck Surgery
By Dennis Hurwitz on February 12, 2014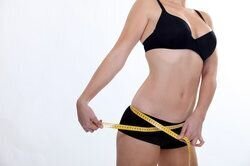 For patients who would like to tighten and tone the abdominal area, a tummy tuck procedure can be a highly effective cosmetic procedure. By removing excess skin and tightening the remaining skin, Dr. Dennis Hurwitz can give patients the slimmer tummy they desire. The years of training and experience that Dr. Hurwitz possesses have given him superior surgical skill. This has resulted in very high success rates and low rates of complication at his plastic surgery practice. While it is highly unlikely that patients will experience any complications following tummy tuck surgery with Dr. Hurwitz, our Pittsburgh patients should expect tummy tuck side effects. These side effects are a normal part of the healing process and should not be cause for alarm.
Prior to surgery, Dr. Hurwitz discusses with his patients the most common side effects of tummy tuck surgery. Below is a brief description of these common side effects of tummy tuck surgery as well as the likely duration for each side effect:
Fatigue: It is natural to feel tired or groggy after tummy tuck surgery, especially in the first few days of recovery. While it is important to allow the body plenty of time to rest, we also encourage very light physical activity (such as walking around the house) in order to promote blood circulation and proper healing.
Discomfort: The tummy tuck procedure makes drastic alterations to the skin and tissue of the abdominal area, as well as to the abdominal muscles. For this reason, patients should expect to feel some soreness, discomfort, or pain following surgery. The most intense discomfort will likely be experienced in the first week of recovery. However, it is normal to experience a degree of discomfort for several weeks after treatment. Dr. Hurwitz can prescribe a pain medication to ease any pain that is felt while the patient heals.
Bruising: Bruising is a very common result of tummy tuck surgery. For some patients, the skin may also appear red or irritated. Bruising will fade gradually and should be gone within a week or two after the tummy tuck procedure.
Swelling: The tummy area will be swollen after surgery. We will provide the patient with a compression garment that should be worn for several weeks after surgery. This garment will help control swelling. However, swelling is likely to be significant for the first couple of weeks after surgery. While the swelling will gradually subside, it can take up to six weeks before swelling has subsided enough for the final results of surgery to be apparent. Patients should keep this in mind and not feel discouraged if they do not see the results they had hoped for immediately after surgery.
Schedule an Appointment
Following tummy tuck surgery, patients can expect a lengthy recovery that includes several side effects. However, it is important to remember that these side effects are temporary and will soon disappear, leaving patients with the beautiful, permanent results of surgery. If you are interested in achieving the slimmer waistline you desire, schedule an appointment with Dr. Dennis Hurwitz to learn more about tummy tuck surgery. We look forward to hearing from you!
"

I honestly never thought of myself as a serious candidate for elective surgery ... but I'm already feeling and looking so much better.*

" Jill's Story