The Side Effects of Cosmetic Eyelid Surgery
By Dennis Hurwitz on December 12, 2013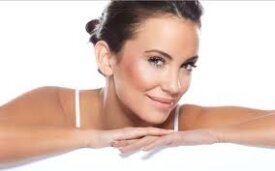 There are many options to consider if you would like to enhance your overall facial appearance. Some of them involve invasive surgeries that will tighten skin in the upper portion, middle portion, or lower portion of the face. Others will involve slight adjustments to specific parts of the face. When you meet with a plastic surgeon for a personal consultation, you will be able to learn about various facial surgery options that will allow you to look and feel your best.
Right now, we want to focus on one particular surgery that can have a great impact on your looks: the cosmetic eyelid surgery. We'll take a little extra time to focus on the side effects of surgery.
About Cosmetic Eyelid Surgery
Cosmetic eyelid surgery is performed in order to address drooping or sagging eyelids. The surgery can be performed in order to address the upper eyelids or the lower eyelids as needed. By undergoing these eyelid surgeries, patients can looks years and years younger in the process.
Are side effects common after cosmetic eyelid surgery?
Yes. Side effects are common after any surgery as part of the body's natural healing response. Following eyelid surgery, there will be a few side effects, though they will be manageable, and patients will be given full information about these matters during the consultation process.
Below are some of the most common side effects.
Bruising and Swelling
Bruising and swelling are both common issues after any facial plastic surgery has been performed. The bruising and swelling will subside with time. To deal with excessive bruising and swelling, patients are advised to use ice packs with a clean cloth barrier between the compress and the skin.
Discomfort and Soreness
As with bruising and swelling, soreness is a given after surgery. Pain medication is often the most helpful solution for serious issues with discomfort, and cold compresses can be helpful as well.
Itchy and Irritated Eyes
Since the eye area is treated during the surgery, eye irritation and itchiness are bound to occur. Surgeons provide patients with ointment in order to address the itchiness on or around the eyelids. This should be used as needed. In addition, liquid tears can also be used for itchy or dry eyes as needed.
Issues with Vision
Many patients will notice some level of light sensitivity, blurry vision, poor night vision, glare, and so on after cosmetic eyelid surgery. These issues fade rather quickly as patients heal. We recommend that patients avoid activities that can cause eyestrain in the first days after surgery (e.g., using the computer, watching television). Sunglasses and hats with brims should be worn when out in the sun to avoid discomfort.
Additional Tips for Dealing with Eyelid Surgery Side Effects
In addition to the tips above, we recommend the following:
Focus on resting in the early days of recovery
Do not rub or scratch the eyes
Avoid smoking before and after surgery
Avoid alcohol consumption before and after surgery
Avoid strenuous physical activity
Do not lift heavy objects
Full pre-operative instructions, post-operative instructions, and additional healing tips can be provided during your consultation.
Learn More About Facial Plastic Surgery
If you would like to learn more about your many options available for facial plastic surgery, be sure to contact our cosmetic plastic surgeons in Pittsburgh, Beverly Hills, Chadds Ford, and Sau Paulo today. The entire team here looks forward to meeting you in person and helping you achieve the best possible aesthetic results.