Six Things You Probably Don't Know about Rhinoplasty
By Dennis Hurwitz on February 21, 2014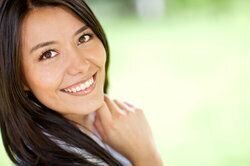 If you feel dissatisfied with the appearance of your nose, or your ability to breathe comfortably through your nasal passages, you may make a good candidate for rhinoplasty. During the procedure, your plastic surgeon will make hidden incisions in your nose, and reset the bone or cartilage according to your desired goals. While you may have a solid grasp on the basic information associated with nose jobs, Pittsburgh surgeon Dennis Hurwitz helps patients consider some of the things you probably don't know about this procedure that can dramatically improve the way you feel about your appearance.
1. Rhinoplasty's benefits are not purely cosmetic
You know that rhinoplasty offers the benefit of reshaping the nose for a more aesthetically pleasing look. However, rhinoplasty also offers additional benefits. In some cases, birth defects or breathing problems affect the nose; the rhinoplasty procedure can address these problems. A nose job may also restructure the nasal passages for improved breathing, whether you suffer from a deviated septum or another issue.
2. A nose job can reshape your nostrils
In some cases, you may feel less concerned about the overall appearance of your nose, but instead are extremely unhappy with your nostrils. Whether you dislike their size or shape, or you feel dissatisfied with their asymmetrical appearance, a nose job can address your nose shape and nostrils, or your nostrils alone.
3. It may be more affordable than you think
Rhinoplasty may vary widely in price. This is because every nose job is unique. One person may require extensive correction, while other rhinoplasty procedures are quite simple. However, if you were estimating tens of thousands of dollars for your nose job, you will be happy to know the average cost in 2012 was $4,493, according to the American Society of Plastic Surgeons.
4. Rhinoplasty is usually an outpatient procedure
Rhinoplasty is a surgery, but that does not mean you will need to stay overnight in the hospital. You and your plastic surgeon will agree on the type of anesthesia, which will either include local or general anesthesia. In some cases, you can remain awake throughout the procedure. In most cases, you will be able to leave the hospital the same day as your procedure. If you choose general anesthesia, you will need a friend or family member to drive you home.
5. The chance of having visible scars is extremely low
The advanced techniques in rhinoplasty usually ensure a finished product with hidden scars. Your plastic surgeon may utilize a technique that relies on incisions made within your nose, where no one can see them. However, even if your surgeon needs to make incisions on visible portions of your nose, they will typically be small and extremely difficult to see, for a seamless, beautiful finish.
6. You don't have to be 18 to undergo rhinoplasty surgery
Different parts of the body finish developing at different ages. While you may be accustomed to hearing that you must wait until you are 18 or 21 until certain cosmetic surgery procedures become permissible, this is not so with nose jobs. Keep in mind that your plastic surgeon makes a final decision regarding candidacy on a case-by-case basis. However, the general age requirement for rhinoplasty is age 15 to 16 or older for women, and age 16 to 17 or older for men. Some surgeons, however, may determine your growth is complete by age 13.
Find a Plastic Surgeon
Your nose's placement in the center of your face means it is quite conspicuous - if you feel unhappy with its appearance, this noticeable embarrassment can greatly affect your self-esteem. To learn more about how rhinoplasty can improve the appearance of your nose, contact plastic surgeon Dennis Hurwitz today.