Refresh and Revive: Lower Eyelid Surgery for Under-Eye Circles
By Dennis Hurwitz on July 23, 2016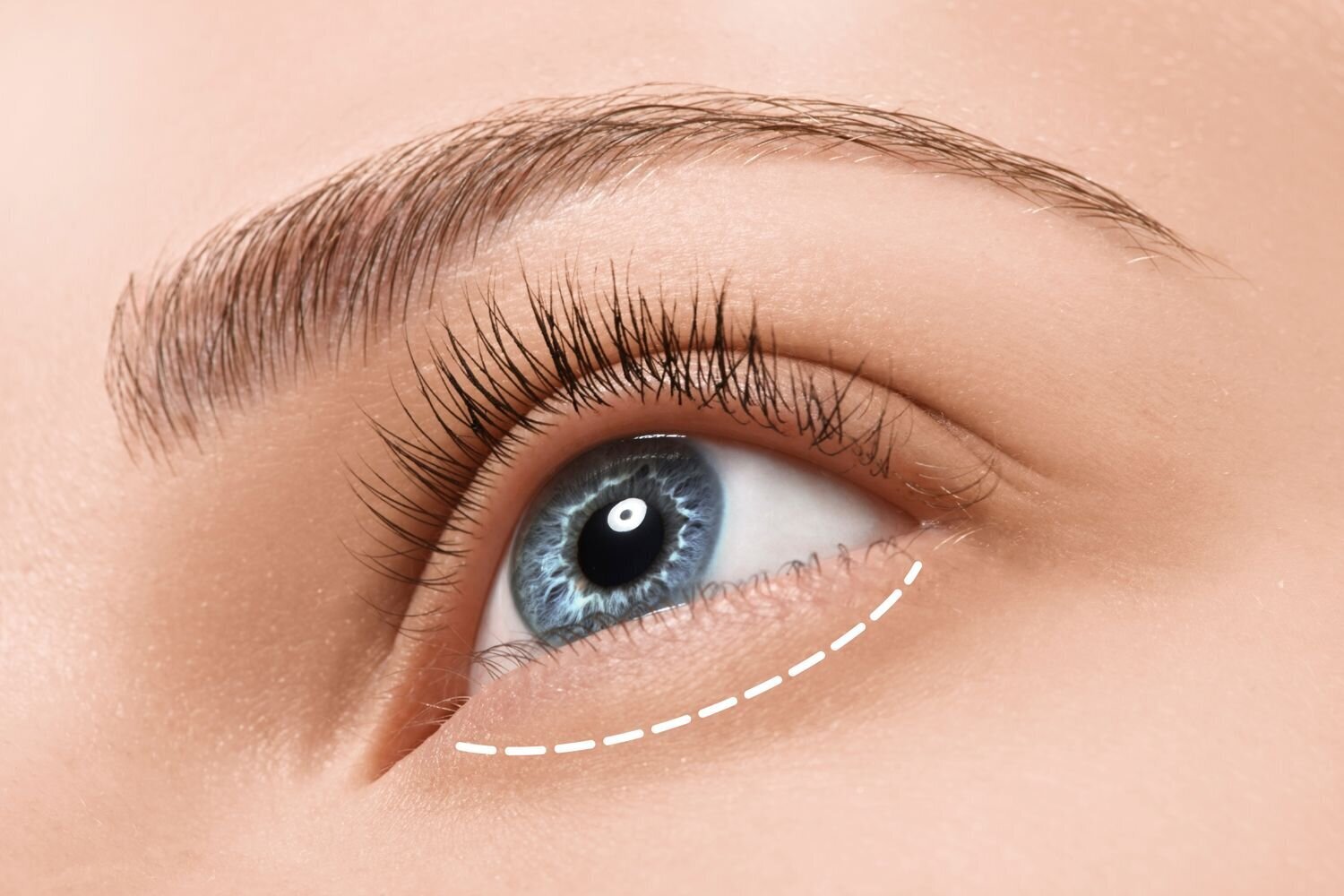 The team at the Pittsburgh Center for Plastic Surgery has a number of treatment options available to help rejuvenate the appearance of the face. Patients who stop by our practice serving the greater Pittsburgh area can count on our team to help them look their best.
While facelift surgery can work wonders, cosmetic eyelid surgery (blepharoplasty) can similarly achieve dramatic anti-aging results. With that in mind, let's consider how lower eyelid surgery can help enhance the appearance of a person's face.
How Circles Under Your Eyes Can Affect Your Appearance
If you have serious circles and bags under your eyes, they have have a negative impact on your overall appearance. For one, you might appear tired or look haggard even if you feel just fine. In addition, you may look much older than you really are or than you feel.
While these bags under the eyes have no effects on health, they can certainly have an impact on how you feel.
About Lower Eyelid Surgery
Lower eyelid surgery is performed in order to address puffiness, sagging, bags, hollows, and other aesthetic problems related to the appearance of the lower eyelids. During lower eyelid surgery, facial liposuction may be used to remove excess fat or tissue while additional skin is carefully removed.
Good Candidates for Lower Eyelid Surgery
The best candidates for lower eyelid surgery are people who experience issues with their lower eyelids, such as bagginess and sagging and drooping. They should be in good overall health and have realistic expectations about how the surgery, including all of the risks and benefits involved.
The Lower Eyelid Surgery Procedure
During lower eyelid surgery an incision is typically made just beneath the eyelashes of the lower eyelid. Through this incision, tissue can be adjusted and removed. When the revision is completed, sutures are placed so patients can heal properly.
Is Post-Surgical Scarring Visible?
Because the incision during surgery is located beneath the eyelashes, scarring after surgery tends to be minimal and quite well-hidden, all things considered. With time, the incision scar will fade and become even less noticeable.
What to Expect During Recovery and Healing
During healing and recovery, it's not uncommon to experience some discomfort and soreness. The eyes may also feel itchy or irritated while a patient is healing. Plastic surgeons will recommend pain relievers to deal with the pain, and may also prescribe ointment and eye drops to deal with dry and irritated eyes. Patients should avoid rubbing their eyes for several days until their surgeon advises otherwise just to avoid potential issues with healing.
A few follow-up visits will be scheduled to monitor the healing process as it occurs, and to ensure optimal results of the procedure.
The Results of Lower Eyelid Surgery
The results of lower eyelid surgery can be quite exceptional, with bags and circles under the eyes properly addressed. Patients will look younger and more refreshed in the process. In addition, they can expect to feel much better and more confident about their appearance.
Contact the Pittsburgh Center for Plastic Surgery
To learn more about eyelid surgery and how it can help you look your absolute best, be sure to contact our cosmetic skin care and plastic surgery center today. We look forward to your visit and discussing these matters with you in greater detail.