Recovery from a Mommy Makeover: What Patients Should Know
By Dennis Hurwitz on November 23, 2017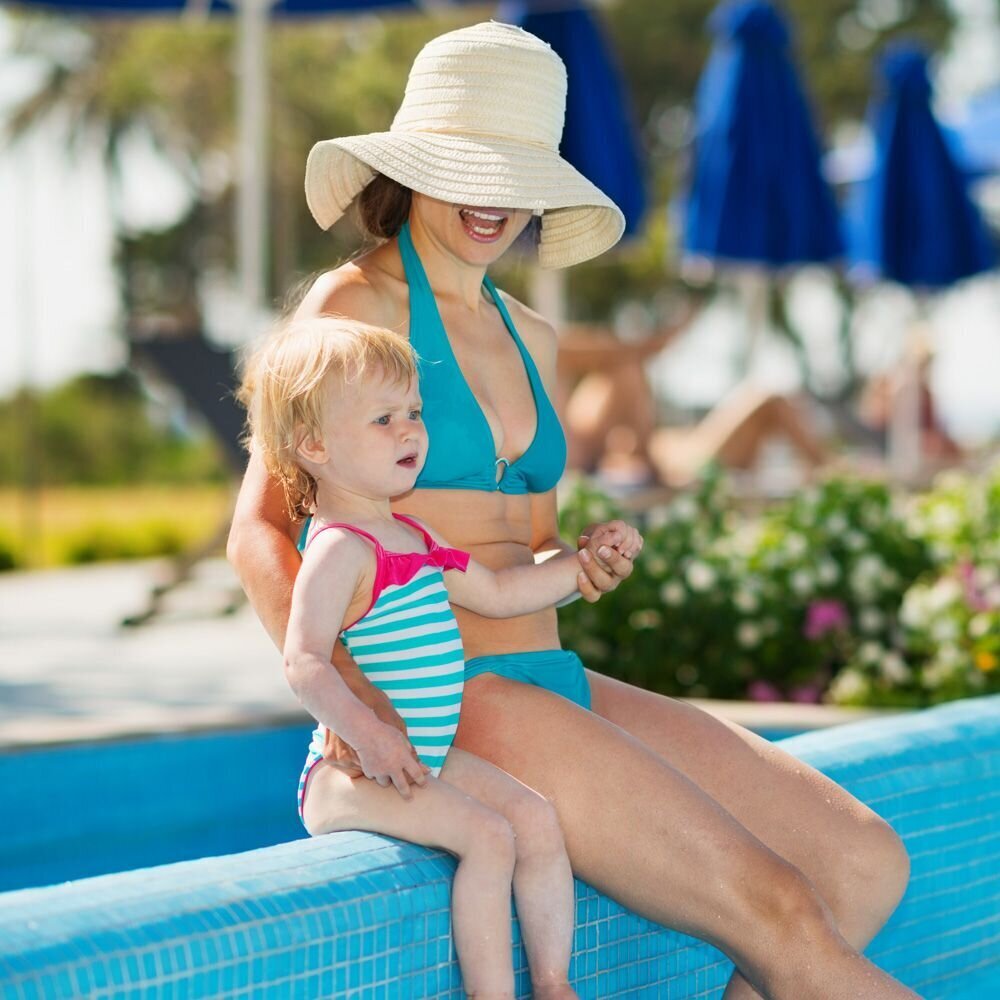 Childbirth can lead to many changes in a woman's life. As rewarding as being a mother is, it can take a toll on the body. That's why many women come to The Pittsburgh Center for Plastic Surgery in Pittsburgh practice for a mommy makeover. After undergoing this extensive body contouring work, patients look younger, trimmer, and refreshed.
We'd like to consider the recovery process after a mommy makeover. This will give you a better understanding of what is achieved during the procedure.
Time Off from Work After a Mommy Makeover
A mommy makeover is a major surgery, combining a number of different procedures that target the abdominal area (tummy tuck), the buttocks (butt lift), the thighs (thigh lift), the breasts (breast lift or augmentation), and the shoulders and triceps (arm lift). As you can imagine, it can take some time to heal from this combination of surgical procedures.
In most cases, women will need to take around three weeks to a month off before they return to work. If the patient has a more arduous or physically demanding job, more time may be required. This can be discussed during the consultation process.
Side Effects After a Mommy Makeover
After undergoing a mommy makeover, patients will experience the following side effects:
Pain and Discomfort – Pain is common, especially in the first days after surgery. This pain can be dealt with by using prescription drugs as well as over-the-counter pain medication as directed.

Bruising – Bruising tends to be most pronounced in the first two weeks after surgery. From that point, minor discoloration of the skin and most of the residual bruising should fully resolve after two or three more weeks.

Swelling – Swelling, like bruising, is typically its most pronounced in the first two weeks. By the end of a month, most of the swelling will have faded. However, some minor residual swelling may last for several weeks.

Issues with Breast and Nipple Sensitivity – If a breast enhancement surgery is performed, incisions on the breasts will alter sensitivity and sensations, particularly around the nipple. This will resolve after several more weeks of healing.

Drainage from Select Surgical Sites – Drainage tubes are placed after surgery to help relieve fluid accumulation and prevent complications in select parts of the body. These tubes typically remain for a week or so before being professionally removed by the surgeon.
Walk to Promote Circulation
While patients will be asked to avoid major physical activity, they will be encouraged to walk for a few minutes each day. This promotes circulation and prevents the formation of blood clots in the legs. Little by little, day by day, patients will increase the amount of time they walk. This is a great way of easing back into normal daily activities and your normal exercise routine.
Attend Follow-Up Visits with Your Plastic Surgeon
Mommy makeover patients will have several follow-up visits with their surgeon to ensure that they are healing properly. These follow-up visits should be attended as scheduled. If any issues arise between these visits, patients are encouraged to contact the practice as soon as possible so the matter can be addressed.
Post-Surgical Scarring After a Mommy Makeover
Scarring is a reality after any sort of surgery. The scars will fade with time, and should be less and less noticeable in the years ahead. We can discuss your surgical scarring issues during a consultation, and provide information on various outfits, undergarments, and bathing suits that can conceal scars from view.
Nonsurgical Treatments with No Downtime
Dr. Hurwitz also offers nonsurgical treatments that can provide mothers with powerful rejuvenation requiring no downtime at all. These treatments include SculpSure®, a fat reduction treatment, and FemTouch™, a vaginal rejuvenation procedure.
Learn More About Mommy Makeovers
For more information about mommy makeover treatment and how it can help you look great and feel great, be sure to contact an experienced cosmetic plastic surgeon today. The team at The Pittsburgh Center for Plastic Surgery will work with you to develop a custom treatment plan that addresses all of your needs.