Reasons for Undergoing Revision Rhinoplasty
By Dennis Hurwitz on December 19, 2013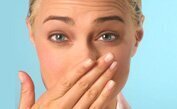 Many people have turned to plastic surgery in order to enhance their overall appearance and look their very best. There are so many surgeries that can enhance a person's overall appearance, and even a subtle procedure can make a major difference. One thing that patients don't consider in general is the need for a corrective surgery, whether to adjust aesthetic results of a previous surgery or to address problems that are the result of another surgeon's work.
Our team would to take a moment right now to focus on some of the basics regarding secondary rhinoplasty surgery.
What is a revision rhinoplasty?
A revision rhinoplasty is a surgery that is performed in order to address issues following a primary rhinoplasty surgery. This can be performed on patients who have undergone rhinoplasty for cosmetic reasons or for reasons related to respiratory issues.
Is revision rhinoplasty a common thing?
Not necessarily, though it may be required. Sometimes the revision rhinoplasty is done simply for cosmetic touch ups, though it can also be performed in order to address medical problems related to rhinoplasty recovery. During you consultation process, we will be sure to go over the risks and benefits of the surgical process so you understand what to expect.
Below are some of the common reasons why revision rhinoplasty is performed.
Revision Rhinoplasty for Surgical Complications
Complications such as infection, excessive pain, respiratory issues, inflammation, and so on can all be addressed through secondary rhinoplasty surgery. In these matters, the surgery may be medically necessary rather than purely aesthetic. These secondary surgeries are common for many other kinds of facial plastic surgery procedures in case of complications.
Revision Rhinoplasty for Injuries While Healing from the First Surgery
The nose is especially tender after rhinoplasty has been performed. Because of this, incidental contact with the nose, sneezing, falls, and even wearing glasses can all affect the look of the nose while healing. Should any injury occur to the nose while healing, the corrective rhinoplasty will be able to adjust the nose to make sure healing goes properly.
Revision Rhinoplasty to Correct Poor Cosmetic Results
Sometimes when it comes to plastic surgery, the results of surgery simply do not satisfy the patient. In those cases, a secondary surgery may be ideal for meeting a patient's aesthetic goals. During the consultation process for a corrective rhinoplasty, your surgeon will go over the exact surgical process to help you feel satisfied about the surgical results.
Additional Considerations Regarding Revision Rhinoplasty
Revision rhinoplasty or any kind of revision surgery does not necessarily need to be performed by the same surgeon you went to initially. In some cases, patients come to our practice in order to correct unsatisfactory results from other surgeons. We are more than happy to perform secondary surgeries that truly meet the desires of patients no matter what the case may be.
Learn More About Rhinoplasty Surgery
If you would like to learn more about rhinoplasty and your many other options out there for advanced facial rejuvenation and enhancement, be sure to contact our plastic surgery centers in Pittsburgh, Beverly Hills, Chadds Ford, and Sau Paulo today. Our entire team looks forward to meeting you in person and helping you achieve the best possible cosmetic results in the process.