Reasons for Plastic Surgery Compression Garments
By Dennis Hurwitz on July 31, 2014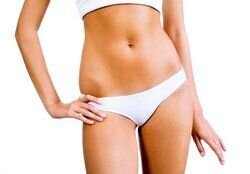 The Pittsburgh Center for Plastic Surgery is always committed to the best in patient care. The teams at our offices in Beverly Hills, Pittsburgh, Chadds Ford, and Sau Paulo make sure that patients understand what they can do to enhance their healing experience. This is particularly important when it comes to body contouring and lift surgeries such as tummy tuck (abdominoplasty), which tightens loose skin, eliminates stretch marks, and reduces sagging.
One option for improving patient experience after body contouring is the use of a compression garment. Let's take a moment to consider how compression garments work and how they would be ideal for you and your needs.
What is a compression garment?
A compression garment is a special item of clothing that is worn after a person undergoes a body contouring procedure. The compression garment is form-fitting and worn as an undergarment as a patient recovers. Most compression garments are made of breathable spandex and other fabrics that stretch.
Are compression garments necessary?
While compression garments are not necessary per se, they are helpful for many patients who undergo a body contouring surgery, such as tummy tuck. Surgical bras serve a similar role after breast augmentation, breast lift, or breast reduction surgeries in that they offer support of structures as they heal.
Many of the benefits of compression garments tend to be anecdotal. Research into the objective benefits of compression garments is still ongoing. With that in mind, sometimes the psychological benefits of having a compression garment in place can be quite valuable to patients.
Compression Garments Provide Support While Healing
The primary benefit of compression garments in the early days of healing is that they provide a high level of support for the muscle, skin, and other tissues that have been affected by a body contouring surgery. This tends to reduce discomfort and soreness in the treatment area as patients heal.
Compression Garments May Reduce Post-Surgical Swelling
Patients who wear compression garments after body contouring surgery often report reduced swelling after their surgery. This may be thanks to the way in which the compression garment supports the treated area and reduces discomfort in the process.
Compression Garments Offer Patients Peace of Mind
One of the important aspects of the compression garment that we alluded to above is the psychological benefit. By having the compression garment in place, many patients are offered some peace of mind and a sense of stability and sureness as they heal. This positive sense of healing can go a long way to promoting a sense of general wellness during the recovery process.
How long will I wear my compression garment?
Compression garments will usually be worn for the first two weeks after surgery, with a secondary compression garment worn for two weeks after that. This does vary from patient to patient, however. The topic of compression garments will be discussed in more detail during your consultation at the practice.
Learn More About Body Contouring Surgery
If you would like more information about body contouring surgery and how it can help you get the slimmer, trimmer frame that you've always wanted, it's important that you contact our cosmetic surgery centers today. The entire team at The Pittsburgh Center for Plastic Surgery will help you make the right decisions given your aesthetic goals and needs.