Plastic Surgery Options for Patients in Their 40s
By Dennis Hurwitz on June 24, 2015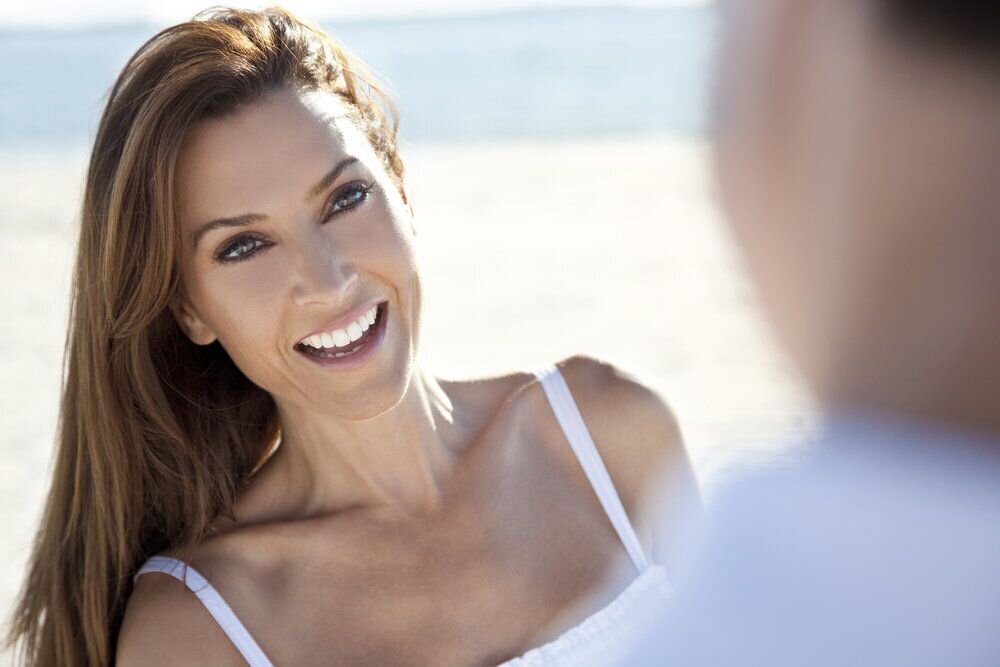 When it comes to advanced aesthetic enhancement, The Pittsburgh Center for Plastic Surgery can treat patients of all ages. Our Pittsburgh-based practice offers facial plastic surgery for anti-aging and wrinkle reduction as well as comprehensive body contouring to remove fat, flab, and stretchmarks.
With that in mind, let's take a moment to consider the more ideal treatment options for patients who are in their 40s.
Facelift Surgery Helps in Wrinkle Reduction
There are many facial lift procedures that can be quite helpful for patients in their 40s. These surgeries are great for removing wrinkles, tightening skin, and giving you a refreshed and rejuvenated appearance:
Facelift - The traditional facelift is ideal for the middle portion of the face around the cheekbones.

Brow Lift - A brow lift is a procedure that tightens the forehead skin to remove deep lines and furrows.

Lower Facelift - When jowls form with age, the lower facelift can make sure that the jowls are no longer an issue.

Neck Lift - The neckline can start to sag and droop as a result of old age and weight loss, but the neck lift can help enhance the entire neckline and leave you looking years younger in the process.
Cosmetic Eyelid Surgery Can Rejuvenate Your Face
The eyelids can have a major impact on your appearance, which is why cosmetic eyelid surgery has proven effective for so many patients. During the procedure, the upper eyelids or lower eyelids can be treated, reducing bags, sagging, wrinkles, and puffiness.
Cosmetic Injections Are Key for Anti-Aging
If you'd prefer a non-surgical treatment for problematic facial lines, cosmetic injections are a great option to consider. Dermal filler injections can enhance the volume in treatment areas, filling in hollows and reducing wrinkles. BOTOX injections, on the other hand, can stop muscle contractions in injection sites and reverse wrinkle formation for several months.
Breast Enhancement Options Are Ideal for a Younger Figure
Breasts are prone to droop and sag as a result of middle age and advanced age. There are a few breast enhancement procedures that can restore the perkiness and pertness of the breasts, particularly the breast lift procedure. In some cases, the breast lift can be combined with breast implants in order to improve the shape and enhance the size of the breasts.
Body Sculpting and Contouring Is Key to Looking Great
It's not uncommon for people to have issues with excess body fat, stretchmarks, or drooping skin as part of the aging process. Thankfully there are many options to give you a slimmer and trimmer frame. Common body contouring surgeries for patients in their 40s include:
Liposuction - Unwanted pockets of fat can easily be removed thanks to liposuction, which removes fat through safe and efficient suction.

Tummy Tuck (Abdominoplasty) - Stretchmarks and sagging in the abdominal region can easily be eliminated through tummy tuck surgery, which tightens the stomach area.

Arm Lift (Brachioplasty) - Issues with flabby shoulders and triceps can be addressed through arm lifts, giving you the sculpted arms you've always wanted.

Thigh Lift (Thighplasty) - Sagging skin and stretchmarks around the thighs are no longer a problem thanks to carefully performed thigh lift surgery.

Mommy Makeovers - Pregnancy and childbirth put a woman's body through many changes, particularly with drooping and sagging skin. Mommy makeovers help tighten and tone a woman's entire body.
Learn More About Anti-Aging and Wrinkle Reduction Procedures
For more information about your many different options for effective anti-aging and wrinkle-reduction treatment, be sure to contact our cosmetic skin care and plastic surgery center today. We at The Pittsburgh Center for Plastic Surgery will help you look great and feel your very best.