Looking at the Trends in Breast Augmentation Statistics
By Dennis Hurwitz on October 08, 2018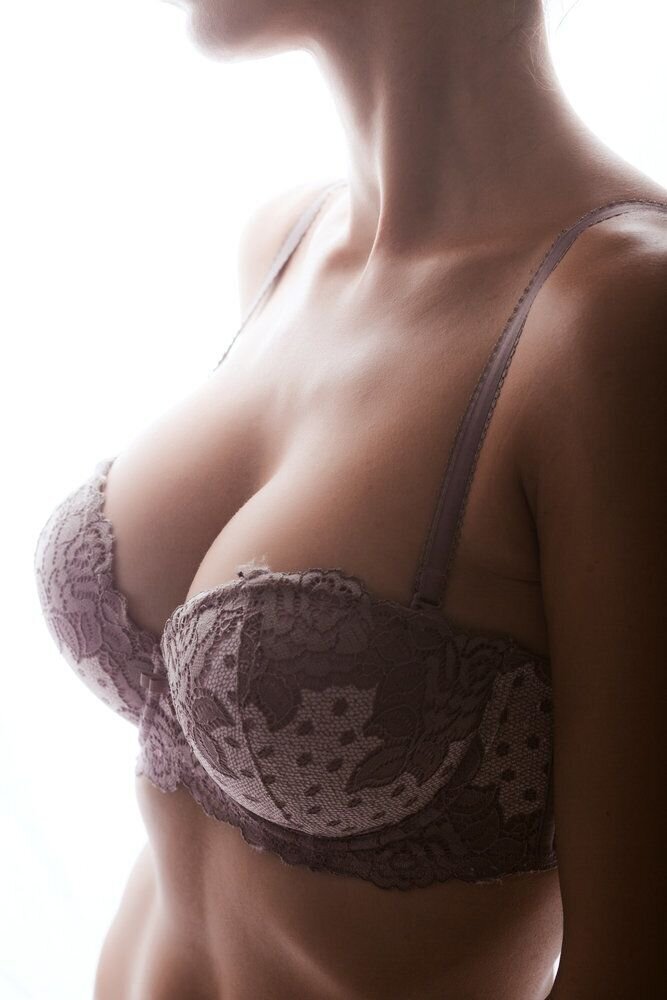 If you are considering breast augmentation for a fuller and more attractive chest, you are in good company. Breast augmentation surgery is consistently one of the most popular cosmetic procedures performed yearly in the United States.
Dr. Dennis Hurwitz, a skilled plastic surgeon in Pittsburg, PA, presents these breast augmentation statistics to help you understand the factors that make this procedure so popular. By providing this important information, we hope to provide context to your decision-making process.
How Popular Is Breast Augmentation?
The American Society of Plastic Surgeons (ASPS) documents the statistics on the number and types of cosmetic surgeries performed each year in the United States.
In 2017, there were 300,378 breast augmentation procedures performed across the country. It was the most frequently performed cosmetic surgery that year, representing about 17 percent of all 1.8 million cosmetic surgical procedures.
The 2017 breast augmentation figures represent a 3 percent increase in the number of procedures performed compared to 2016, when 290,467 breast augmentations were performed.
Taking a longer view, there has been an ongoing growing upward trend for breast augmentation surgery. In 2000, 212,500 breast augmentation procedures performed. Since then, we have seen a 41 percent increase (from 2000 to 2017).
For additional frame of reference, there were almost 280,000 breast augmentation procedures performed in 2015, in addition to 106,000 breast reconstruction surgeries performed on breast cancer survivors.
How Old Are Breast Augmentation Patients?
Women of all ages choose to undergo a breast augmentation, but data shows that patients in the 19 to 35-year-old age group most frequently undergo this procedure. This demographic makes up about 47 percent of all breast augmentation procedures.
Women aged 36 to 50 comprise about 38 percent of breast augmentation patients.
An additional 12 percent of breast augmentation patients are in the 51 to 64-year-old category.
The two age demographics least likely to undergo breast augmentation surgery include women aged 65 and older (about two percent), and girls aged 18 and younger (about one percent).
A large reason for this wide age distribution is that breast augmentation procedures are customized to meet each woman's goals. Breast augmentation surgery can be designed for each patient based on:
Breast implant type (saline or silicone)
Breast implant size
Breast implant profile (projection and width)
Breast implant shape (round or teardrop)
Placement above or below the chest muscle
The Growing Popularity of Cosmetic Procedures
The rising numbers of breast augmentations performed each year coincides with a larger trend of the growing popularity of cosmetic procedures. Americans spent an estimated $16 billion on cosmetic surgery and minimally invasive procedures in 2016, the most money Americans have ever spent on cosmetic procedures in a single year.
The popularity of cosmetic surgeries and non-invasive procedures has broken through different demographics. Americans of various geographic areas, age ranges, and socio-economic backgrounds are receiving cosmetic treatments unlike in years past.
Learn More about Breast Augmentation Today
A breast augmentation procedure is designed to improve a woman's figure and self-image. Enjoy the full benefits of this popular procedure by choosing an experienced surgeon like Dr. Hurwtiz. Schedule your consultation today by calling our office at (412) 802-6100 or filling out our online form.