How Long Will the Results of BOTOX® Injections Last?
By Dennis Hurwitz on July 24, 2017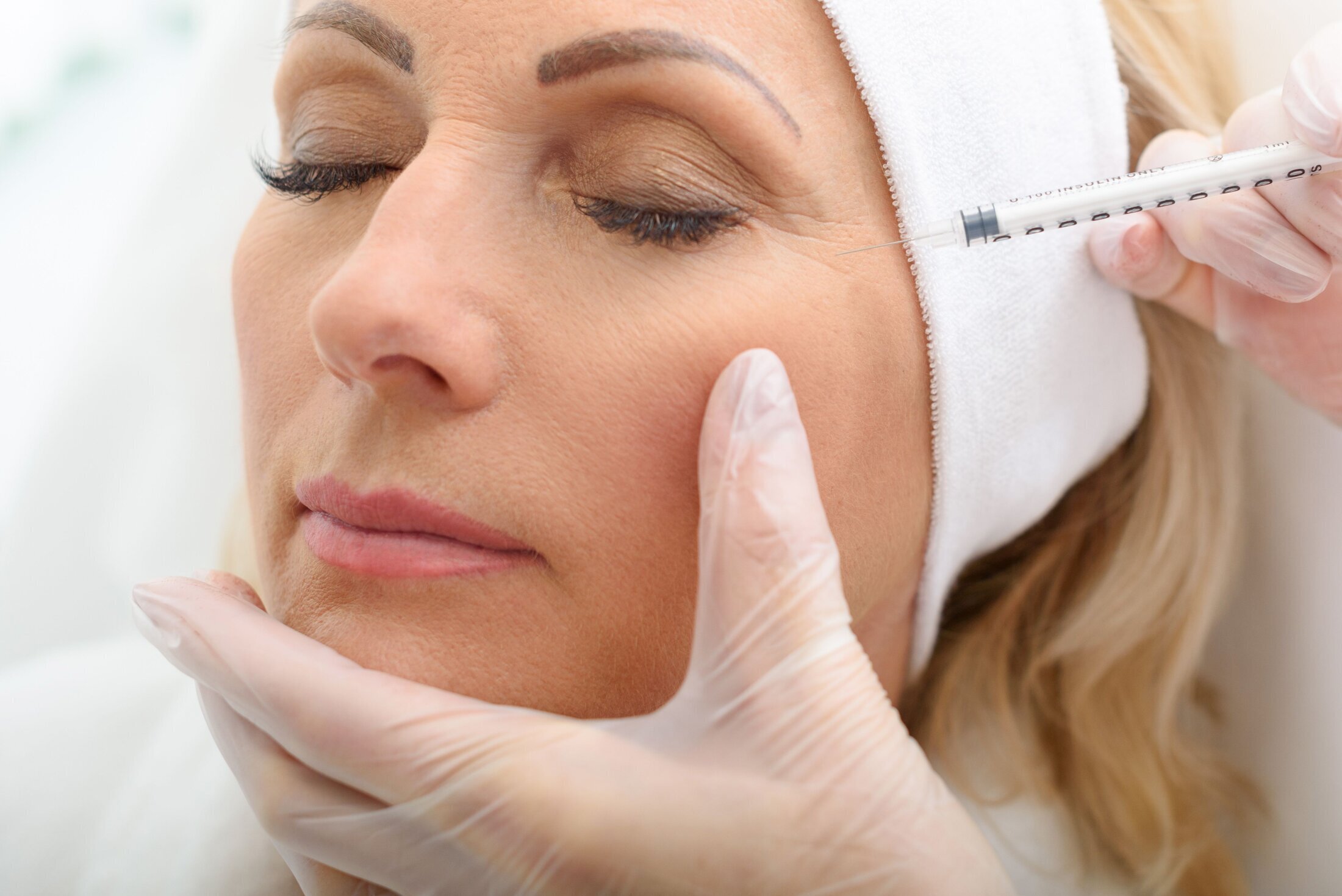 Fine lines across the forehead, around the eyes, and mouth can age the face, leaving many wondering about their options to reverse or slow the signs of aging. At the Pittsburgh Center for Plastic Surgery, we offer BOTOX® Cosmetic to diminish the appearance of fine lines and rejuvenate the face.
Many patients have questions about when they will see the full results of BOTOX® Cosmetic and how long the results will last. We'll answer these questions and more as we focus on what to expect with BOTOX® results. If you have more questions, please contact our Pittsburgh, PA practice to schedule a consultation with Dr. Dennis Hurwitz.
What Is BOTOX® Cosmetic
BOTOX® Cosmetic is a purified form of toxin produced by the botulism bacterium and has been approved by the U.S. Food and Drug Administration (FDA) for treating the signs of aging. BOTOX® helps reduce the appearance of fine lines by temporarily blocking the signals from the nerves to the muscles. As a result, the muscles relax and stop contracting, smoothing out the wrinkles.
What Results Can I Expect?
BOTOX® Cosmetic can help reduce the appearance of fine lines and wrinkles throughout the face. It is most commonly used to treat forehead lines, frown lines between the eyes, and crow's feet at the outer corners of the eyes.
Although BOTOX® injections are highly effective at smoothing fine lines and wrinkles, those with deep creases or sun damage may not achieve their desired results with BOTOX® Cosmetic. Instead, alternative treatments, such as dermal fillers or skin resurfacing, may be the best course of action.
How Long Will it Take to See Results after Treatment?
Many patients assume the rejuvenating results of BOTOX® will be instantly noticeable and may be surprised to see no difference immediately after treatment. While BOTOX® is fast acting, it can take a few days for the full results to become apparent.
This is because it takes time for BOTOX® to bind to the receptor within the nerves that signal the muscles to contract. Once the binding process is complete, the muscles treated with BOTOX® will stop contracting, allowing wrinkles to smooth out.
The amount of time it takes for BOTOX® to bind to the receptors and take full effect will vary by patient. However, most patients will begin to see a change within four days.
How Long Will Results Last?
BOTOX® Cosmetic is a temporary rejuvenation treatment. Over time, the muscle's ability to contract will return. This causes the wrinkles to gradually reappear after three to six months if treatment is not repeated. With continued use of BOTOX® injections, some patients will find the development of new wrinkles slows and old wrinkles may diminish.
Rejuvenate Your Appearance
BOTOX® Cosmetic may be performed alone or combined with other treatments for a completely rejuvenated appearance. If you would like more information about BOTOX® Cosmetic or would like to learn more about other facial rejuvenation procedures, we welcome you to schedule a consultation with Dr. Hurwitz today.