Getting Your Pre-Baby Body Back with Tummy Tuck Surgery
By Dennis Hurwitz on February 18, 2014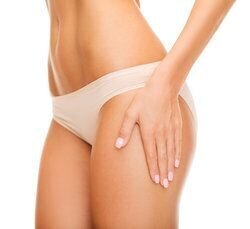 Any mother will tell you that having a child is one of life's greatest joys. However, in addition to the joy brought on by motherhood, women with babies can experience a few less-than-lovable side effects - sleepless nights, fatigue and a belly bulge that simply won't disappear. An increasing number of women are turning to plastic surgery to provide the extra push necessary to get their bodies back in pre-baby shape. If you live in the Pittsburgh area and are wondering whether a tummy tuck is right for you, contact Dr. Dennis Hurwitz today.
Why Is it So Hard to Battle the Bulge?
It's no secret that a woman's body changes during pregnancy - so don't beat yourself up if, even after a lifetime of being in great shape, you suddenly find it impossible to lose the stubborn post-pregnancy belly bulge. It's not uncommon for women to gain upwards of 40 pounds prior to giving birth. In fact, many women actually experience a condition known as "diastasis recti," which means that their abdominal muscles actually become separated during pregnancy. The result is a slight abdominal bulge that no amount of crunches can counteract. In cases like these, a tummy tuck performed by a skilled plastic surgeon may be the best method of achieving physical goals that can't be reached with fitness alone.
How Soon Can I Consider a Tummy Tuck?
As a new parent, it's understandable that you want to make absolutely sure that having a tummy tuck after pregnancy is safe for both you and your baby. However, the right timing can vary from mother to mother. Some questions to consider are:
How many pounds do you have left to lose? Tummy tucks are ideal for women who have, for the most part, achieved their weight loss goals. If you still have 20 pounds to go before you're back at your baseline weight, it may be best to postpone surgery until you've reached your goal. 
Are you breastfeeding? It's usually best to wait until several months after you've stopped breast-feeding to ensure your post-pregnancy hormones have stabilized. This will also ensure that you can safely take any medications your surgeon may prescribe after your procedure.
Do you plan on having more children in the near future? If you're already planning on a brother or sister for your new bundle of joy, it may be best to postpone surgery, since future pregnancies can reverse the effects of your tummy tuck.
Can you plan for the downtime? As with any surgical procedure, you will need some time to heal from your tummy tuck. It's important to identify a solid support system in advance so you can get the rest you need.
When all these factors are considered, many women wait six months to a year before undergoing a tummy tuck procedure. When you consult with your plastic surgeon, he or she will help you create a tummy tuck timeline that fits your unique situation.
Learn More about Post-Pregnancy Tummy Tucks
If a tummy tuck will help a mother be happier, healthier, and more confident, then the benefits of surgery extend beyond just appearance. To learn more about whether - or when - a tummy tuck is right for you, contact The Pittsburgh Center for Plastic Surgery.
"

I honestly never thought of myself as a serious candidate for elective surgery ... but I'm already feeling and looking so much better.*

" Jill's Story