Facelift Surgery: Pre-Operative Patient Instructions
By Dennis Hurwitz on July 24, 2014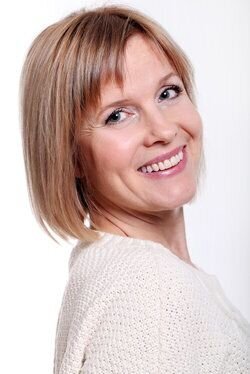 The Pittsburgh Center for Plastic Surgery consistently achieves excellent results when it comes to advanced aesthetics. With offices in Beverly Hills, Pittsburgh, Chadds Ford, and Sau Paulo, we've been able to help a diverse range of patients with their needs, including facial plastic surgery that reduces wrinkles and reverses signs of advanced age.
One of the most popular facial surgeries is the facelift, but effective facelift surgery actually begins before the procedure itself even takes place. Let's look at the pre-op instructions for facelift surgery and why they are so important.
Why Pre-Op Instructions Are So Important
As with any kind of surgery, the pre-operative instructions will ensure the best conditions for healing. These instructions prepare the body for the surgery, and in doing so they reduce the risks of post-surgical complications and minimize the severity of post-surgical side effects.
During the consultation process you will be given detailed pre-operative instructions that you should follow to the letter.
A Month Before Facelift Surgery
Roughly one month before undergoing a facelift, patients are asked to stop smoking and using tobacco products. Smoking and chewing tobacco are bad for people's health in general, and the nicotine can have a negative effect on overall healing time and healing experience, making the recovery process longer and making patients more prone to infections.
Patients are similarly asked to refrain from smoking for several weeks after undergoing a facelift in order to ensure overall health and wellness during the recovery process.
Two Weeks Before Facelift Surgery
Roughly two weeks before surgery, patients will be asked to stop taking any blood thinning medications as well as any medications that contain aspirin, ibuprofen, and vitamin E. Diet pills and supplements are also generally prohibited at this point. Be sure to check with your plastic surgeon about various medications you may be taking to ensure proper healing.
One Week Before Facelift Surgery
Patients should refrain from drinking alcohol starting a week before surgery. This can also impede the healing process, and patients are asked to refrain from alcohol after surgery is performed until advised otherwise.
If patients dye their hair or perm their hair, this should be done a week before surgery. Be sure to check with your surgeon about certain hairstyles that involve pulling on the scalp as these may not be advised prior to your surgery.
The Days Before Facelift Surgery
In the days before the facelift, this is a great time for patients to fill any prescriptions and to run errands. This includes doing laundry, cleaning up around the house, buying groceries and other supplies for recovery, and so forth. This will simply ensure that patients can focus on healing rather than other concerns.
It's also important that patients arrange for transportation from a loved one to and from the practice. After undergoing a facelift, the patient will be in no position to operate a vehicle, so having a loved one present for transportation is ideal. A loved one should also stay with the patient in the first crucial days of healing in order to perform basic tasks and monitor the recovery process.
The Night Before Facelift Surgery
Patients should take a shower the night before shower, cleaning their face and scalp thoroughly with germ-inhibiting soap. Patients will not be permitted to eat or drink anything after midnight on the night before their facelift surgery.
What to Do Before Visiting the Practice for Surgery
On the day of surgery, patients should not wear any makeup, lotions, colognes/perfumes, or facial creams. Contact lenses and jewelry should not be worn either. Patients should be dressed in loose-fitting and comfortable clothing simply to ensure a relaxed mood during the procedure and afterwards.
Learn More About Facial Plastic Surgery
Facelift surgery may be right for you, but the only way to find out for sure is to contact our cosmetic plastic surgery centers today to schedule a consultation. At The Pittsburgh Center for Plastic Surgery, we will be sure to provide you with all of the information you need to make smart choices given your aesthetic goals.
"

I honestly never thought of myself as a serious candidate for elective surgery ... but I'm already feeling and looking so much better.*

" Jill's Story