Dr. Hurwitz presents his innovative approach to Lower Body
By sarah on August 21, 2019
Dr. Dennis J. Hurwitz presents his innovative approach to Lower Body Lift during Icoplast Worldwide Webinar August 21, 2019.
Pittsburgh, PA, plastic surgeon Dr. Dennis J. Hurwitz offers advance technology such as VASERlipo® and BodyTite® and techniques such as his innovative Oblique Flankplasty with lipoabdominoplasty to give patients a trimmer, slimmer body contour and figure.
Recognized by German plastic surgeons Rosalia Luketina and Peter Vogt for his more than 20 years of pioneering work in body contouring surgery, Dr. Hurwitz will present live from his Oakland, Pittsburgh office his PowerPoint presentation of his updated approach to lower body lift that features Oblique Flankplasty. Produced by Icoplast, which is a confederation of plastic surgeon societies that represent 25,000 surgeons, Dr. Hurwitz will be joined by plastic surgeons Dr. Carlos Roxo from Rio De Janeiro and Nina Schwaiger from Wesseling Germany.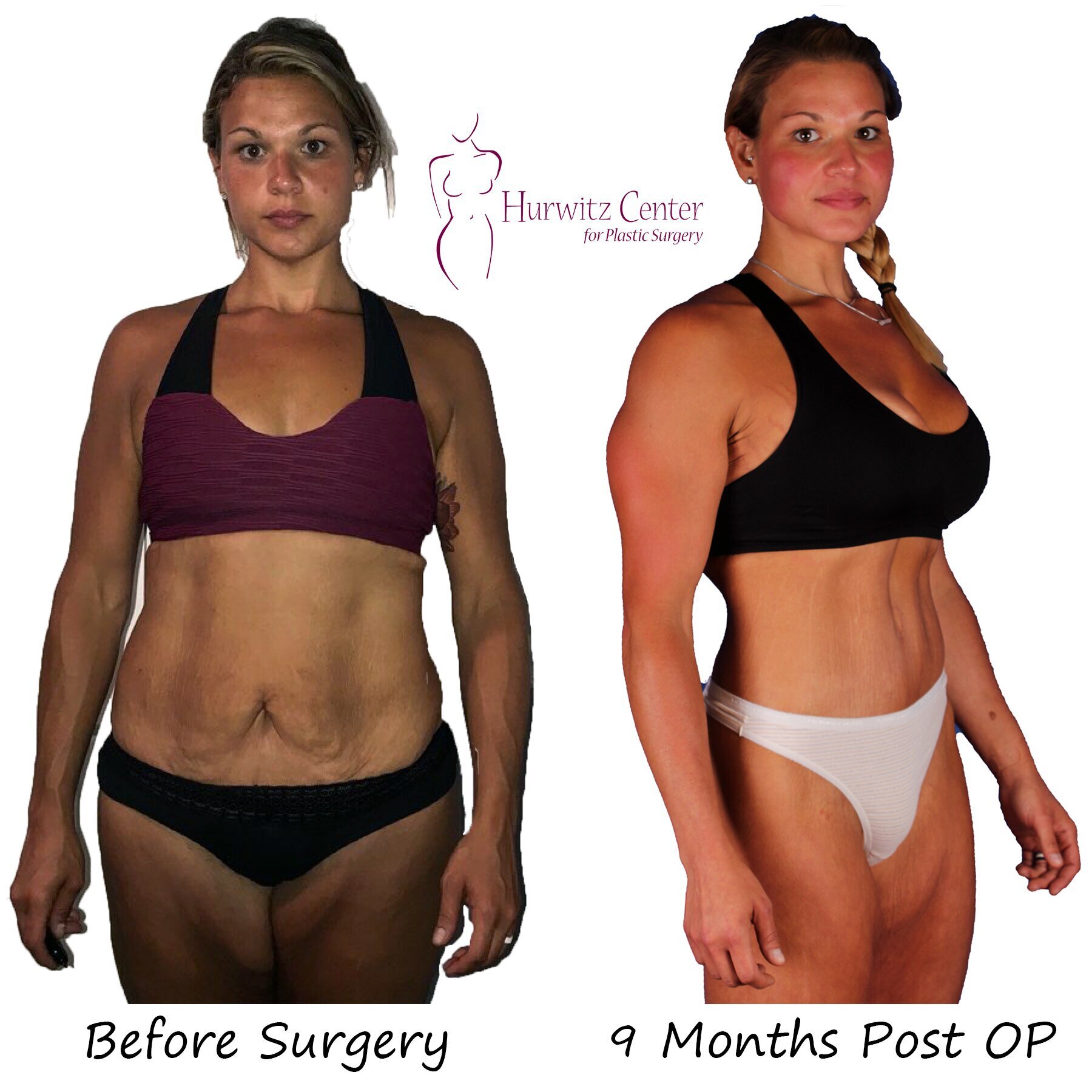 Countless individuals can benefit from these advanced body sculpting procedures, each of which can be customized to meet the needs of patients. High-Definition VASERlipo®: Gentle, Minimally Invasive Liposuction. VASERlipo® is a state-of-the-art variation on traditional liposuction. This new approach to cosmetic fat removal is more accurate and precise, allowing for much finer sculpting and better aesthetic results. VASERlipo® uses a combination of tumescent fluid and ultrasound vibration to improve the fat removal process. The tumescent fluid firms up the unwanted body fat. Then, the vibration from the special VASERlipo® cannula helps loosen and break up the fat, making the procedure much easier on the patient's body. Overall, VASERlipo® is gentler on the treatment area, and achieves a smoother, better contoured
appearance. Dr. Hurwitz is a leading investigator for FDA approval of Bipolar radiofrequency skin tightening. For over three years he has offered both BodyTite® and FaceTite® and more recently Morpheus8 for skin tightening of less severe forms of skin laxity.  Lipoabdominoplasty for Better Body Contouring
Traditional abdominoplasty (tummy tuck) helps remove loose skin around the lower abdomen after major weight loss. While the results of tummy tuck surgery are good, lipoabdominoplasty can provide better contours for flatter, more toned stomach. In essence, lipoabdominoplasty is a combination of liposuction and tummy tuck surgery. Using VASERlipo®, Dr. Hurwitz can improve the overall abdominal shape before removing excess skin. The modified tummy tuck technique, originating in Brazil removes oversized, sagging tissue. Lipoabdominoplasty patients experience a tightening of the abdominal skin, leading to a flat, sculpted figure.
Oblique Flankplasty: Going Beyond the usual Lower Body Lift For major body contouring needs, a lower body lift is often recommended. However, Dr. Hurwitz has pioneered a revolutionary new form of surgery for the lower torso known as the oblique flankplasty. https://www.pittsburghplasticsurgery.com/body-contouring/oblique-flankplasty
The oblique flankplasty targets the sides of the body, where love handles and loose skin can have a negative impact on someone's figure.
For some patients, lipoabdominoplasty alone cannot achieve the curves they desire. Combining the oblique flankplasty with lipoabdominoplasty can create an hourglass figure for women and a sculpted, masculine torso for men. The total revision of the patient's body is dramatic, yet natural. Surgical Expertise Means Unmatched Results Dr. Hurwitz is a skilled and well-respected cosmetic plastic surgeon with more than 40 years of experience. His peers have recognized his innovations in body contouring, and often consult his expertise when it comes to body sculpting matters.
Later, September 21, 2019 at the American Society of Plastic Surgery annual meeting in San Diego, California, Dr. Hurwitz and his new associate, Dr. Lauren Wright will present on oblique flankplasty and lipoabdominoplasty as an alternative to Fleur-de-lys abdominoplasty with lower body lift. He will discuss his experience with BodyTite on panel presenting minimally invasive alternative to surgical abdominoplasty Knowledge like this means patients can expect high-quality care, excellent surgical outcomes, and results that enhance their appearance as well as their quality of life.
For more information about achieving an optimal figure and what treatments best suit your needs, contact the Pittsburgh Center for Plastic Surgery, www.pittsburghplasticsurgery.com.  The practice can be reached directly using the information provided below.
The Pittsburgh Center for Plastic Surgery
3109 Forbes Ave., Suite 500
Pittsburgh, Pennsylvania 15213
(412) 802-6100
If you have any questions regarding information in these press releases, please contact the company listed in the press release.
Originally posted by Dr. Dennis Hurwitz / Pittsburgh Center for Plastic Surgery