Different Techniques for Arm Lift Surgery
By Dennis Hurwitz on May 05, 2013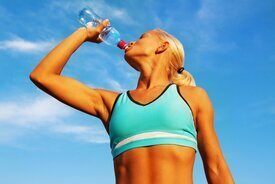 If there's one thing that really makes you look your trimmest and most fit, it's taut triceps and toned shoulders. This is especially true in warmer weather, when short sleeves are a must in the heat. Of course, there are sometimes problems with skin laxity that have no easy solution, especially in the upper arms. You can do all the push-ups and weight work you want, but sometimes your arms won't look their best. That's what Pittsburgh plastic surgery treatment comes into play.
We'd like to take a few moments right now to look into arm lift surgery. You'll find that it can effectively enhance the overall appearance of the upper arm area.
About Arm Lift Surgery
An arm lift surgery (aka brachioplasty) is performed in order to reduce the loose skin or flabbiness of the shoulder and tricep area. When you come into our plastic surgery center in Pittsburgh for a consultation, we'll be able to determine if an arm lift is the right option for you.
Ideal Candidates for Arm Lift Surgery
The best candidates for arm lift surgery are people who have loose skin or sagging skin of the upper arm area that is the result of major weight loss or the natural aging process. These candidates should be in generally good health and not suffer from any conditions that would make an arm lift a risky proposition.
The Arm Lift Surgery Procedure
There are different ways in which an arm lift can be performed depending on the needs of the patient. In the most minimally invasive form of the procedure, only Pittsburgh liposuction needs to be used in select areas of the shoulder and tricep that are a bit flabby.
When a person has more substantial sagging or drooping of the skin, incisions will be required. For minor needs, an incision in the arm pit is all that is necessary to make the adjustments needed. For greater skin tightening, the incision may need to extend from the arm pit to the elbow. If the contouring is extreme, the incision can span from the elbow to the arm pit to part of the chest.
Which version of arm lift surgery is best for me?
As with any surgery, we strive to be as minimally invasive as possible in order to limit scarring and to ensure fewer complications during the healing process. The best option for each patient will really depend on the extent of his or her body sculpting needs. Generally less extreme contouring needs will require less substantial incisions or no incisions at all.
Other Options for Advanced Body Sculpting and Contouring
Many times these body contouring treatments are combined with other surgeries in order to achieve a body lift. That means for people who have experienced major weight loss, breast enhancement surgery as well as facial plastic surgery may be considered in order to achieve the best possible and most comprehensive aesthetic skin tightening results. We can discuss all of this in more detail during your visit to our practice.
Learn More About Cosmetic Plastic Surgery
For more information about arm lift surgery and your many other options for advanced body sculpting and contouring, be sure to contact our cosmetic surgery centers in Pittsburgh and Beverly Hills today. Our entire team looks forward to meeting you in person and helping you achieve all of your aesthetic goals.