Common Breast Reduction Side Effects: What Patients Should Expect
By Dennis Hurwitz on September 24, 2014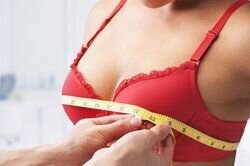 At The Pittsburgh Center for Plastic Surgery, patients can expect exceptional cosmetic surgery care. Whether patients visit the main office in Pittsburgh or any of additional locations, our team will provide ample information about the pre-op and post-op process. This is especially helpful for patients who undergo cosmetic breast surgery to enhance the size, shape, and perkiness of the breasts.
We'd like to use this blog post to consider some of the most common side effects of breast reduction surgery so you know what to expect after the procedure has been performed.
Side Effects Are Common and Part of the Healing Process
It's important that patients understand the difference between complications and side effects.
Side effects are a normal part of the healing process and are simply your body's response to incisions and other kinds of changes to the body made as part of the procedure. Complications, on the other hand, are medical issues that should be dealt with as soon as possible in order to prevent further problems.
Our focus here is side effects, which means if you experience any of the following matters listed below, you're in the same boat with many other breast reduction patients.
Soreness and Discomfort After Breast Reduction Surgery
After undergoing any sort of surgery, a certain amount of soreness and discomfort is to be expected. This soreness is most pronounced in the first days of recovery, becoming less pronounced as the patient continues healing. Getting ample rest and using prescription pain medication as directed is the best way to address this side effect.
Bruising and Swelling After Breast Reduction Surgery
Bruising and swelling are both common issues that many patients face as they heal. Patients will notice significant swelling and some bruising in the first week or so after surgery, with both side effects diminishing as the weeks go by. Patients should wear their surgical bra as directed as this will improve their overall healing experience.
Numbness and Sensitivity After Breast Reduction Surgery
Since incisions are made on the breasts themselves, patients are likely to experience some issues with numbness, tingling, and sensitivity after they undergo breast reduction. This means either lack of sensation or acute sensitivity. These issues can last for a few weeks to a few months after surgery but become less of an issue as the patient continues healing.
Scarring After Breast Reduction Surgery
Scars are a reality after any kind of surgery, and many patients are concerned about the nature of scarring simply given the location of incisions on the breasts. The scars will fade with time, and they are well hidden by most undergarments and bathing suits.
Follow Your Post-Operative Instructions to the Letter
Keep in mind that the best way to reduce the severity and duration of surgical side effects is to follow your instructions for post-operative care to the letter. These instructions are in place so that you will be in the best possible condition to heal.
Learn More About Breast Reduction Surgery
To learn more about breast reduction surgery and how it can help you achieve a more ideal body contour, be sure to contact our cosmetic plastic surgery centers today. The entire team at The Pittsburgh Center for Plastic Surgery looks forward to your visit and helping you achieve the best results when it comes to body contouring and sculpting.