Breast Augmentation Revision for Capsular Contracture
By Dennis Hurwitz on September 24, 2015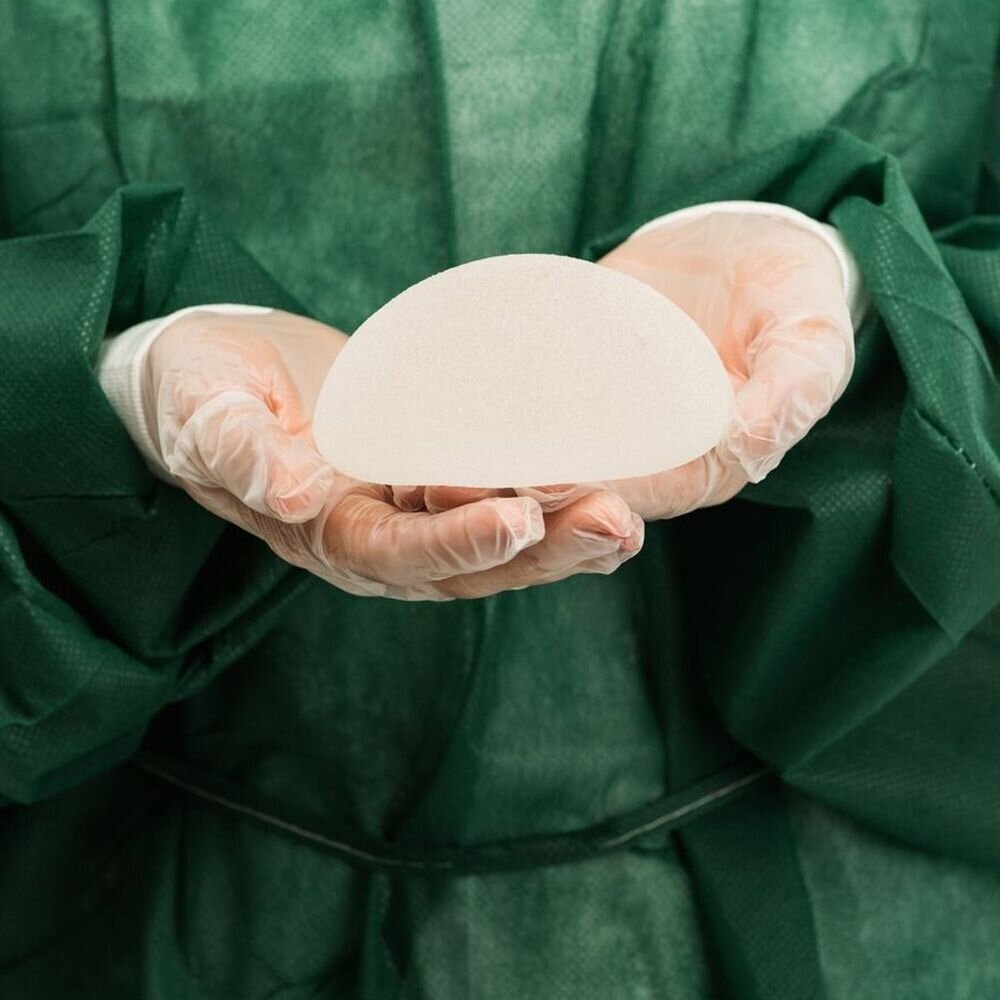 Breast augmentation has a low complication rate, especially when you choose an experienced surgeon. However, even the safest surgeries can have some complications. Capsular contracture is one of the most common risks of breast augmentation. The condition arises when your body rejects your implant, and breast tissues tighten around it. Although capsular contracture can affect your appearance and cause some discomfort, it is easily treatable. Dr. Hurwitz can perform breast augmentation revision. He will remove the compromised implant and replace it with one that may be more suited to your body type. To learn more aboutbreast implant revision and capsular contracture, contact our Pittsburgh practice today.
What Is Capsular Contracture?
After Dr. Hurwitz places an implant, scar tissue will grow around it. Normally, this capsule should give the implant room to move around so that it looks and feels like natural breast tissue. If you develop capsular contracture, the scar tissue will tighten around the implant. It may rise up higher in your breast, or your skin may start to wrinkle around it. Your breast could also feel unnaturally hard. In some cases, capsular contracture can even cause significant discomfort. The condition can affect one or both of your breasts.
There are several classifications of capsular contracture, depending on the severity of your condition.
Grade I: Your breast looks and feels normal.
Grade II: Your breast is slightly harder than normal.
Grade III: Your breast is noticeably harder than normal and it is slightly asymmetrical.
Grade IV: Your breast is very hard and tender, and you have major asymmetry or distortion.
Repairing Capsular Contracture
If you have mild to moderate capsular contracture, Dr. Hurwtiz may be able to treat your condition with medications to soften the scar tissue. However, in many cases, he will recommend corrective surgery. He will perform a capsulectomy, during which he will remove the hardened scar tissue. If capsular contracture is due to post-surgical infection, he will also treat this problem at the same time. In most cases, Dr. Hurwitz will replace your compromised implant. Often, he will choose a different placement technique or implant that is less likely to cause capsular contracture.
Preventing Breast Augmentation Complications
One of the most effective ways to avoid capsular contracture is to choose an experienced cosmetic surgeon. Dr. Hurwitz is a pioneer in the field of plastic surgery, and he has performed many breast augmentation procedures over the years. However, even with his expertise, there is always some risk for capsular contracture. The following tips can help reduce the chances of this condition:
Quit smoking, especially a week before and two weeks after your surgery.
Take Vitamin E supplements after your procedure to help soften the scar tissue.
Choose subpectoral implant placement.
If you have your implants placed over the muscle, select textured implants.
Gently massage your breasts after surgery to stimulate healing and soften the capsule.
Receive the Corrective Treatment You Need
Following breast augmentation, you deserve to look and feel great. Contact our office today to find out how Dr. Hurwitz can address capsular contracture.