Breast Augmentation After Bariatric Surgery Can Improve Your Looks
By Dennis Hurwitz on June 23, 2018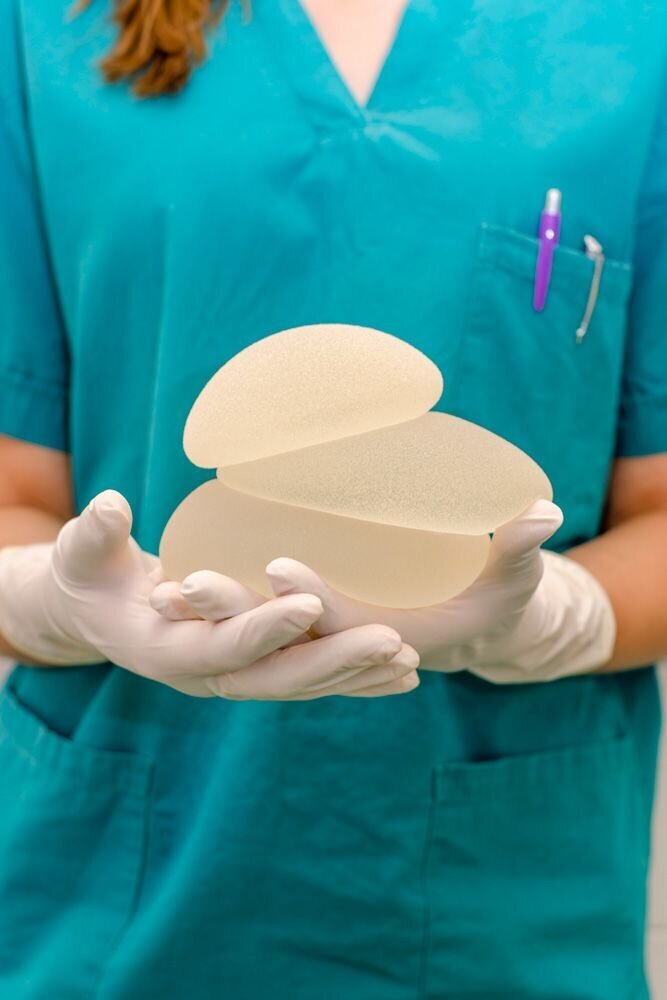 Weight gain and weight loss can have a major impact on the elasticity of your skin. Gaining weight stretches the skin out a great deal. If there is ensuing weight loss, your skin can only shrink back a little bit. There is bound to be some loose, sagging skin and stretch marks simply given the nature of skin laxity.
After undergoing bariatric surgery for obesity or morbid obesity, the amount of loose skin can be quite pronounced. That's why body lift surgery at our Pittsburgh, PA can be quite helpful. We want to consider how breast augmentation after major weight loss can prove helpful. We'll then consider other surgeries commonly performed after bariatric surgery.
The Effects of Weight Loss on Your Breasts
After major weight loss, the effects on your breasts can be extreme. This is particularly true of women who had large breasts or broad chests. The breasts after weight loss may sag, having lost some of the pertness and perkiness. The weight loss might even cause a woman's breasts to appear disproportionately large compared to their slimmer frame.
In order to improve the appearance of the breast after major weight loss, breast augmentation may be one solution. The implants will help make the breasts appear fuller and larger, reducing the sagging and improving the overall contour of the bustline.
The Benefits of Breast Implants After Bariatric Surgery
The benefits of getting breast implants after bariatric surgery include:
Reduced sagging or drooping of the breasts
Better breast shape and texture
Improved overall body contour
Enhanced self-confidence and body image
Combined Breast Augmentation and Lift Surgery
In addition to getting breast implants surgery on their own, people who've experience major weight loss may also want to consider combined breast augmentation and lift surgery. This is ideal for women who have breasts that sag a lot after weight loss, requiring more than just implants to improve shape and appearance. The breast lift will remove excess skin, allowing for perkier breasts once implants are set in place.
The Right Time for Post-Bariatric Breast Augmentation
Timing is crucial when it comes to post-bariatric plastic surgery. Patients will want to lose all of the weight they're likely to lose from their bariatric procedure before considering additional surgeries to improve body contour.
In general, bariatric surgery patients should wait for at least two years after surgery before getting breast implants.
Part of a Total Body Lift Plan
Getting breast implants or undergoing a combined breast augmentation and lift won't address all of your body contour issues after weight loss. Tummy tuck (abdominoplasty), thigh lift, arm lift, and other body lit procedures will be crucial for improving your figure and getting rid of loose skin.
We can discuss all of the body contouring and skin tightening options with you in person during a consultation. A full body lift plan can be devised to help you look your best following extreme weight loss.
Learn More About Breast Augmentation
For more information about body contouring options after weight loss surgery, be sure to contact an experienced plastic surgeon. We at the Pittsburgh Center for Plastic Surgery are here to help you look your very best.