Body Contouring and Other Treatments to Enhance the Arms
By Dennis Hurwitz on December 24, 2015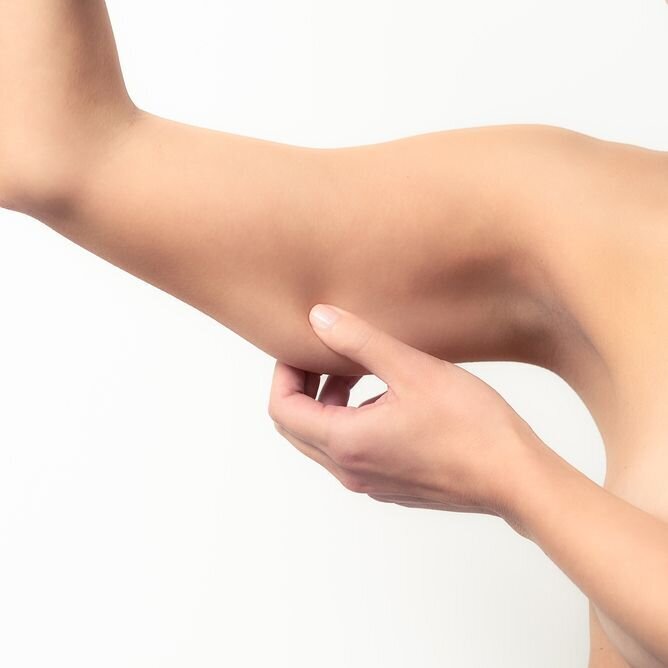 Your upper arms can dramatically affect your overall appearance. As you have gotten older, you may have developed sagging skin or stubborn fat in this area. You may also have damaged skin if you recently lost a large amount of weight. Though you are at a healthy weight now, your untoned arms give you the appearance of being much heavier than you are. If you want to improve your upper arms, and exercise has not been effective, body contouring may be the solution. In addition to arm lifts, Dr. Hurwitz offers liposuction and VelaShape®. At a complete consultation, he will help you determine the most appropriate option. To undergo cosmetic treatment for the arms, contact our Pittsburgh, PA practice today.
An Arm Lift Offers the Most Dramatic Results
An arm lift will have the most noticeable effects, and it may be the optimal solution following massive weight loss. There are several arm lift techniques. Dr. Hurwitz will select one based on the amount of skin that you wish to remove. To perform an upper arm lift, he will create an incision along the inside or back of your arm. Through the opening, he will trim off excess skin, and he may perform liposuction, as well. An extended arm lift may be more appropriate if you have a particularly large amount of drooping skin, especially if it gives you a "batwing" effect. The incision will run along your arm and partway down the side of your torso. If you want to remove a more moderate amount of skin, Dr. Hurwitz may recommend a mini arm lift. This procedure requires a much smaller incision located in your armpit.
An arm lift will leave some visible scars. Nevertheless, the results can be quite transformative. Most patients feel that the scars are worth the overall effects of the procedure.
Liposuction Can Give You Slimmer Upper Arms
If you want to eliminate excess fat from your arms, but you are not troubled by sagging skin, consider liposuction. This procedure is not intended to help you lose weight. However, it can target isolated pockets of fat that remain unaffected by diet and exercise. Dr. Hurwitz will place a small tube, or cannula, through tiny incisions in your arms. In many cases, he will use ultrasound or radiofrequency waves to separate fat cells from the surrounding tissues before removal. Then he will carefully suction them out through the cannula. Following liposuction, your arms could look noticeably more toned, and your entire body may appear much slimmer.
VelaShape® is a Non-Invasive Option
At the Hurwitz Rejuvenation Center, we also offer a number of non-surgical treatments for the face, body, and skin. VelaShape® is one of the most effective options for the upper arms, though it can be used on virtually all parts of the body. The treatment combines light energy, radiofrequency waves, and vacuum suction. The light energy will heat fat cells, connective tissues, and collagen in the deeper layers of your skin. VelaShape® will promote the growth of new collagen, the protein that gives your skin elasticity. In this way, the treatment will tighten your skin, reduce cellulite, and even decrease the circumference of your arms.
Schedule a Consultation
There is no reason to be embarrassed by undefined upper arms. Contact the Pittsburgh Center for Plastic Surgery to learn more about our cosmetic treatment options.