Arm Lift Surgery: Incision Techniques and Post-op Scarring
By Dennis Hurwitz on October 24, 2016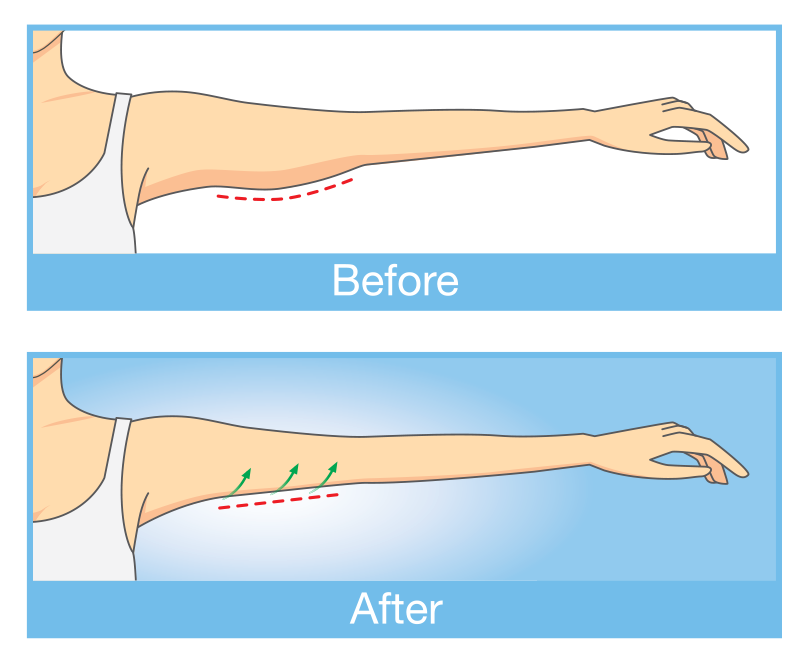 When people come to our Pittsburgh plastic surgery practice, they know that they are getting expert insight with regard to the surgical process. Our team has years of experience helping patients look their absolute best through state-of-the-art plastic surgery and skin care procedures.
When it comes to improving the appearance of the extremities, arm lift surgery (brachioplasty) is an ideal option. There are different ways that the surgery can be performed. Let's cover a few incision methods for arm lift surgery and then briefly go over the issue of post-surgical scarring.
About Arm Lift Surgery
Arm lift surgery is a body contouring procedure that is designed to improve the look, tone, and overall definition of the upper arms. Specifically, the surgery is done to remove loose skin, tighten remaining skin, and eliminate stretchmarks. It's an ideal operation for people who have lost considerable weight or have flabby arms due to the natural aging process.
Thanks to arm lift surgery, people are able to have better-looking shoulders and well-defined triceps.
Traditional Arm Lift Surgery
During a traditional arm lift surgery, the incision originates in the armpit then extends along the lower arm to the elbow. Through this incision a surgeon can remove excess skin and fat and adjust the underlying structures of the arm.
Mini Arm Lift Surgery
Sometimes a patient needs just a little bit of skin tightening to achieve their aesthetic goals. In these cases, a mini arm lift may be all that's needed. During a mini arm lift, the incision still originates in the armpit but will only extend partway to the elbow rather than all the way to the elbow. The necessary adjustments can be completed through this smaller incision.
Extended Arm Lift Surgery
When a person has lost a consider amount of weight and has lots of loose skin to be removed, that is when an extended arm lift is recommended. Extended arm lift incisions originate to the side of the chest below the armpit, extending all the way to the elbow. Through these incisions, the necessary adjustments can be made.
Will Arm Lift Surgery Scars Fade?
Yes, though it can take some time.
Most people will notice the scarring from their arm lift surgery start to fade several months after surgery. Additional fading will take place over the coming years just as would be the case with any surgery. A patient's own experience with scarring will often determine the nature of these post-surgical scars and when exactly they will fade.
Is an Arm Lift Right for Me?
The best way to find out if you are a good candidate for an arm lift is to visit the practice for a consultation. We'll be able to assess your situation and offer our best insight regard arm lift surgery and whether or not it would be ideal for your needs. We can also take time to discuss scarring and how serious it may be. We will be more than happy to answer all of your questions and address your concerns.
Learn More About Arm Lift Surgery
To learn more about arm lift surgery and if it's the right option for you and your needs, be sure to to contact an experienced plastic surgeon today. We will work with you closely to improve your overall appearance and make you feel great in the process.